Inside Edition
/
Dr. Youdim
Adrienne Youdim on Fat Shaming
October 4, 2016
As the inventor of ULTRA-TOOTH and partner of Biodent, Inc. I want to categorically state that our experience with AHPR, Inc. -Arlene Howard PR has been beyond expectations. They deliver what they promise in the exact time frame. They have significantly raised our media profile. Their entire team's work ethics are exceptional. I have had prior PR experiences that fell far short of the promises made but not AHPR. In my book they are the best in the business!

Sargon Lazaroff
Biodent, Inc.
I wanted to let you know that we signed a marquee account yesterday that was already being courted by our much larger main competitor. This account was ready to sign with our competitor, but decided to give us a call based on the front-page coverage that Arlene secured for us in the LA Business Journal. Our competitor spent months selling this account on the concept, and we simply came in at the end and demonstrated that we had a better offering and better team. This one account alone will pay for the last 12 months of your fees. Thank you!

Matthew Jacobson
CEO, SignatureMD
Dearest Arlene, I have good news to share with you! Our show America Now has been nominated for an Emmy in the Outstanding Lifestyle Program category. I want to thank you for all of the support you gave our show. We considered you one of the team and believe your efforts and the contributions of your very talented clients contributed to our rating success and now our nomination! Please stay in touch!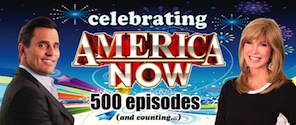 Dana Millikin
Executive Producer of America Now