ABC Goodmorning America
/
Dr. Youdim
Dr. Adrienne Youdim – Good Morning America
March 13, 2017
In the more than 25 years I have worked with Arlene Howard, she has always been a consummate professional. When you work with Arlene, you know you are getting the best. Her word is your bond, and she has a dedication to her clients that is unparalleled.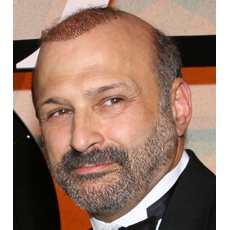 John Salamone
As the inventor of ULTRA-TOOTH and partner of Biodent, Inc. I want to categorically state that our experience with AHPR, Inc. -Arlene Howard PR has been beyond expectations. They deliver what they promise in the exact time frame. They have significantly raised our media profile. Their entire team's work ethics are exceptional. I have had prior PR experiences that fell far short of the promises made but not AHPR. In my book they are the best in the business!

Sargon Lazaroff
Biodent, Inc.
Working with Arlene Howard PR and working with Arlene personally has been a great experience . In short she gets the job done and produces what she says she can produce !! If I had to give her a nick name I would say go-getter!! Her entire team is on the ball and don't let anything slip through the cracks !!

Mary Murphy
So You Think You Can Dance