Inside Edition
/
Dr. Youdim
Adrienne Youdim on Fat Shaming
October 4, 2016
I have worked with Arlene Howard and her team for nearly 6 months now and could not be happier with the services they provide. Arlene's approach is unique, a true team effort, in which all members collaborate to provide the best media and PR opportunities. During this time I have been interviewed 7 times by high end news outlets including Good Morning America, Inside Edition and ABC News. In addition I have had my comments included on too numerous to count on line media sites including cosmo and shape.com. Arlene and her team are professional, energetic and work with integrity. I give them no less than my highest recommendation.
Dr. Adrienne Youdim MD FACP
Associate Clinical Professor of Medicine, UCLA David Geffen School of Medicine, Cedars Sinai Medical Center
As founder of the Furry Angel Foundation, I'm extremely grateful to Arlene Howard PR for their help in exposing our angels and charity with KTLA featuring them on Sunday mornings. Our rescued dogs are finding wonderful families and forever homes because of their help.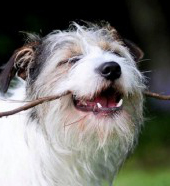 Donna Harrington
Founder/CEO of Furry Angel Foundation
Arlene Howard represents people who achieve. Her experience as a publicist is respected worldwide.

Lee Baca
Retired Sheriff, County of Los Angeles