KTLA-Health Watch
/
Dr. Rady Rahban
KTLA Health Watch – Dr. Rady Rahban explaining the Mommy Makeover
May 24, 2018
I have worked with Arlene Howard and her team for nearly 6 months now and could not be happier with the services they provide. Arlene's approach is unique, a true team effort, in which all members collaborate to provide the best media and PR opportunities. During this time I have been interviewed 7 times by high end news outlets including Good Morning America, Inside Edition and ABC News. In addition I have had my comments included on too numerous to count on line media sites including cosmo and shape.com. Arlene and her team are professional, energetic and work with integrity. I give them no less than my highest recommendation.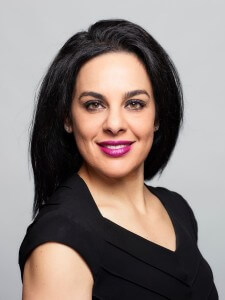 Dr. Adrienne Youdim MD FACP
Associate Clinical Professor of Medicine, UCLA David Geffen School of Medicine, Cedars Sinai Medical Center
I have known Arlene personally and professionally for over 25 years. In all that time I can say without a doubt she takes better care of her clients than any other public relations person I have known. Her communication skills are only surpassed by her persistence to get the job done – and done right. She's the person you want on your team in a time of crisis as well as the person you want in your corner as a friend.
Lee Iacocca
Author & former President of Ford Motor Company
Working with Arlene Howard PR and working with Arlene personally has been a great experience . In short she gets the job done and produces what she says she can produce !! If I had to give her a nick name I would say go-getter!! Her entire team is on the ball and don't let anything slip through the cracks !!

Mary Murphy
So You Think You Can Dance