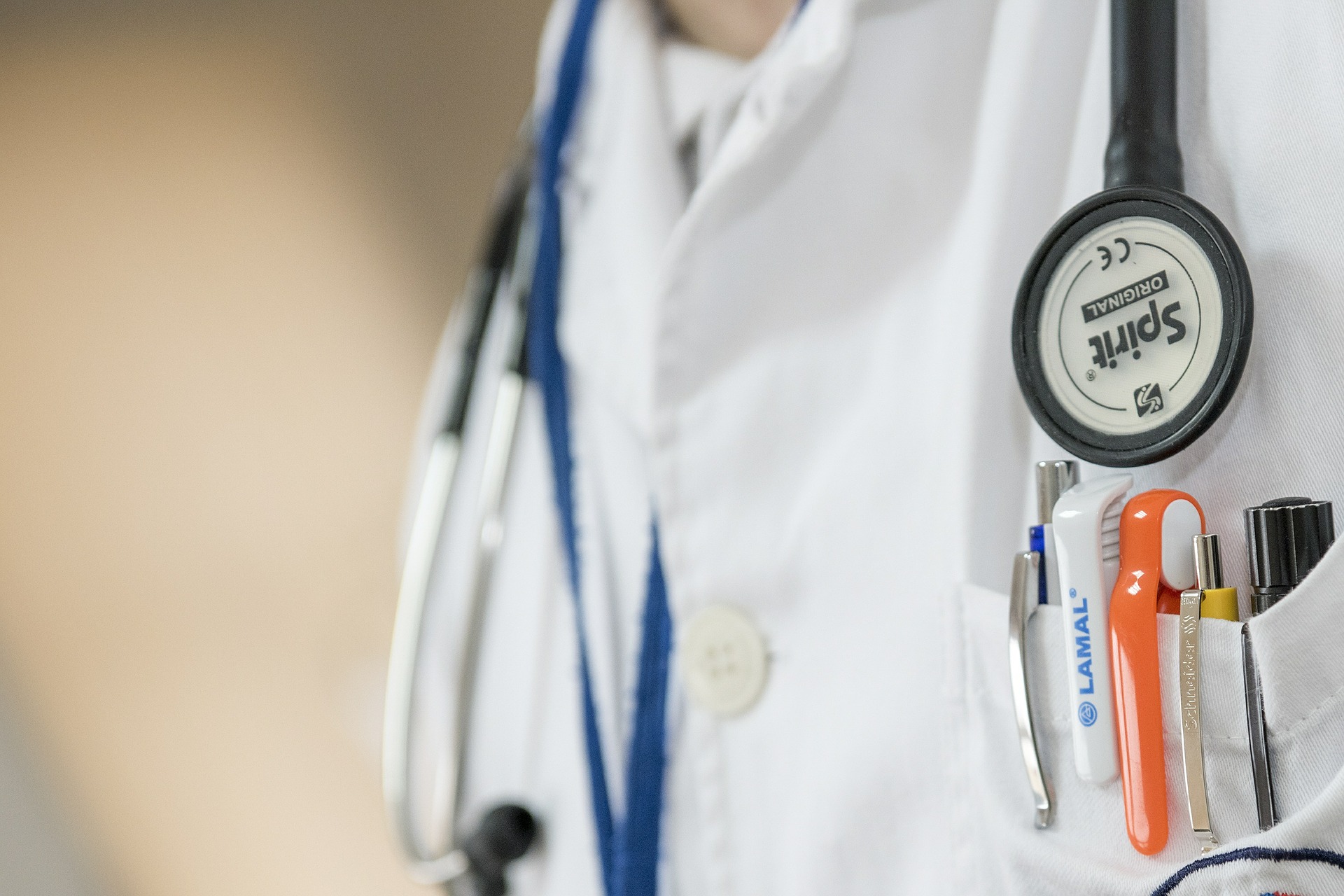 SPOTLIGHT: Mark Surrey, M.D., Co-founder and Medical Director, Southern California Reproductive Center (SCRC)
About Mark Surrey, M.D.
Mark Surrey, M.D., is a reproductive surgeon, who is board-certified in obstetrics and gynecology. He serves as clinical professor in the Department of Obstetrics and Gynecology at the David Geffen School of Medicine at UCLA and associate director for Advanced Technologies at SCRC.
Dr. Surrey earned his bachelor's degree from the University of Pittsburgh and his M.D. from George Washington University.
US Domestic Medical Travel (USDMT):
Could you provide our readers with some background information about SCRC?
Mark Surrey (MS):
For a host of reasons – women choosing motherhood later in life, the growth of in vitro fertilization in recent years, acceptance of family creation by the LGBT, environmental and, in some cases, political factors, to name a few – reproductive science has become more in demand than ever.
We have a team of seven highly respected physician fertility specialists and in-house laboratory scientists offering a broad range of advanced technological resources, including:
in vitro fertilization (IVF)
embryology and embryoscopes (morphokinetic) evaluations unique to SCRC
PGD (preimplementation genetic diagnosis to decrease anomalies and miscarriages in older patients)
surrogacy
egg and sperm freezing
assisted innovative reproductive technology
IVF financing
USDMT:
Tell me where you are and what your focus is – is it direct to consumers? Is it business to business? How are you operating?
MS:
Our focus is the patient. In fact, every aspect of our practice focuses on the needs of our patients, from a strong doctor/patient relationship and a stress-free pregnancy, to a successful birth.
That being said, teaching the next generation of fertility specialists is also a commitment of ours. With clinical practice, research, teaching, administration and advocacy, each of our doctors strive to become the best fertility doctor possible. We are also committed to changing the field and making contributions that will be felt for generations, as well as in the daily lives of hundreds of thousands of families.
USDMT:
Where do your patients travel from?
MS:
Most of our domestic patients come from the southwest and western U.S. and the East Coast. Those coming from out of state are making the trip often because of the laws governing third party fertility treatment.
Third party reproduction refers to the use of a sperm, egg or embryo donation, or a surrogate to have a child. Third party reproduction laws differ widely from state to state. For instance, certain states require the couple to adopt a child when the birth involved a donation or surrogacy. California does not have the same limitations and that is what brings some patients to SCRC.
USDMT:
What sets SCRC treatment apart from others?
MS:
Simply put, SCRC offers the finest technology currently available in the field of reproductive medicine and our specialists offer an expertise in the field that is unparalleled.
Our specialists utilize the most advanced techniques in IVF, including ICSI (intracytoplasmic sperm injection), PGD, and egg freezing.  We also use the latest fertility medications for the induction of ovulation.
Our lab is not simply state-of-the-art. It is state-of-the-industry – offering an unmatched combination of biomedical technology and care focused on each patient's individual needs. In addition, our lab is on-site, reducing the hassle, stress and run-around for our parents-to-be.
USDMT:
What aspect of this platform has the biggest impact?
MS:
Our state-of-the-art technology impacts our results, which in turn impacts the way people are best treated. The results naturally draw people from outside the state to our center.
USDMT:
What fees are associated with your services, and do families typically have those kinds of funds to put towards this? Is it covered by any insurance?
MS:
The fees are the same as most parts of the country. Generally speaking, IVF costs between $12,000 and $16,000, but the cost can jump if the case involves a surrogate, or an egg, sperm or embryo donor.
The families who come to us typically have the funds for the treatment, but we also work with a company that offers IVF financing.
Insurance coverage for fertility treatments varies from state to state. Some states have a mandate for infertility insurance coverage, so couples in those states can get some help with payment. But, in states without any infertility coverage mandate, most insurance plans do not help much with payment for fertility and IVF services.
Also, when it comes to the medications involved in fertility treatment, some pharmacy companies offer discounts, so it's also a good idea to speak with your doctor's clinical team about this.
USDMT:
What if an employer or plan sponsor has a restrictive network and a doctor is out of network?
MS:
If a patient is out of network, we will not bill their insurance company. It is the patient's responsibility to submit all encounter forms to their insurance for possible reimbursement. Encounter Forms are provided by our front desk when patient is checking out.
USDMT:
How does this model support the emergence of breakthrough treatments and technologies in healthcare?
MS:
We produce the breakthrough treatment in reproductive healthcare here, and we try to teach what we've developed to others so more people can get better reproductive care.
USDMT:
How many patients do you typically treat in a year, and what is your rate of success?
MS:
We treat about 1,400 IVF patients a year and have the highest success rates in the country — approaching 70 percent for embryo transfers.
People come to us to complete their families. In some cases, they come multiple times.
USDMT:
What changes do you expect to see in the future of the medical tourism industry? Where do you see the industry going from your perspective?
MS:
I think any change in medical tourism will be determined by the legal, political and social climate in each state.
In other words, if some states preclude surrogacy and make it prohibitive, then people who need it will clearly choose to travel to where they can get it.
There are basically two issues that would drive medical tourism. One is the simple fact that different states have different laws. The second is technology. There are certain centers in the country that simply have better technology than others, thereby, creating better results.