LA Business Journal
/
The Dina Collection
Yossi Dina and The Dina Collection in LA Business Journal 2018
January 16, 2018
Arlene Howard is very professional, kind, and a joy to be around. No wonder her clients adore her so! Thanks for everything!
Brandy Nelson
I've worked with Arlene Howard for years. In the fast-paced, cut-throat world of live morning television, Arlene stood out among the hundreds of publicists emailing and calling in pitches to me. Why? Because she does not pitch generically. She knows her client, she knows her media outlet and she sends pitches that are personally crafted. I am in awe of her energy, perseverance, persistence and genuine love of helping clients get the exposure they deserve. She is a creative mind and always brainstorming who and how to put her clients on the map. Any business looking for an A+ publicist would be lucky to get Arlene and her team behind them.

Nicole Prentice Williams
President, Prentice Williams Media
Dearest Arlene, I have good news to share with you! Our show America Now has been nominated for an Emmy in the Outstanding Lifestyle Program category. I want to thank you for all of the support you gave our show. We considered you one of the team and believe your efforts and the contributions of your very talented clients contributed to our rating success and now our nomination! Please stay in touch!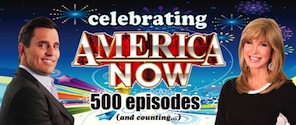 Dana Millikin
Executive Producer of America Now