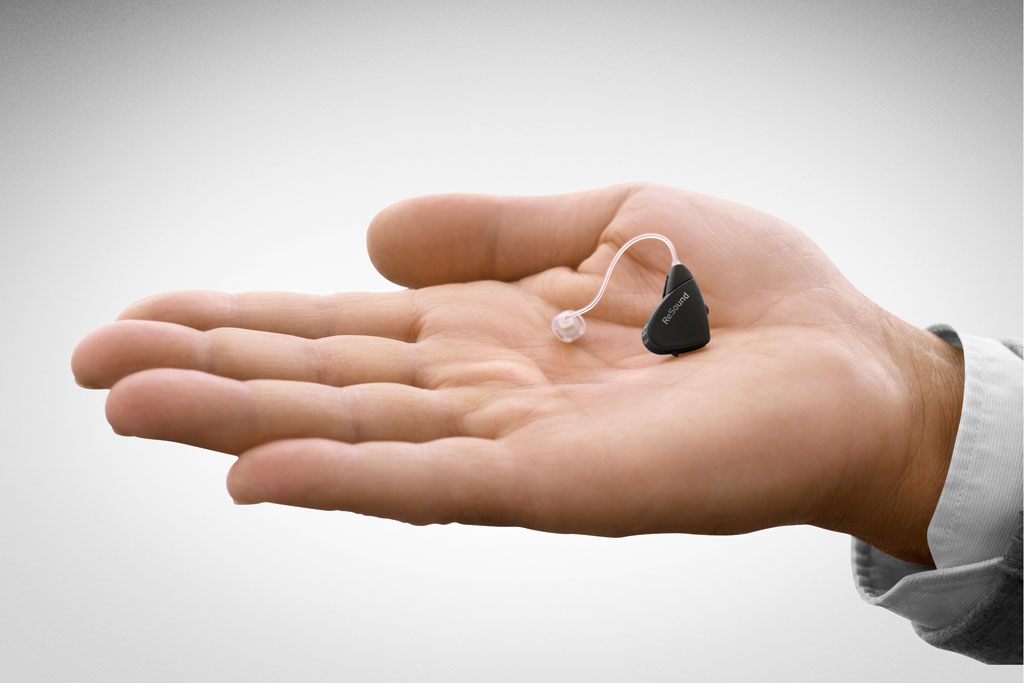 NEW YORK (Reuters Health) – Iron deficiency anemia (IDA) is associated with both sensorineural hearing loss and combined (sensorineural and conductive) hearing loss, so the effects of iron supplementation on hearing status should be explored, researchers in Pennsylvania suggest.
"Iron deficiency anemia is a subset of anemia in which patients exhibit low hemoglobin, serum ferritin, and serum iron levels and increased soluble transferrin receptor levels," explain Kathleen Schieffer and colleagues at Pennsylvania State University College of Medicine in Hershey.
"In U.S. adults, IDA is usually a result of blood loss and often responds well to reversal of the source of blood loss and oral iron supplementation. Although the role of iron in the inner ear has not been clearly established, blood supply to this area is highly sensitive to ischemic damage," they note.
"Because IDA is a common and reversible condition, further understanding of the association between IDA and all types of hearing loss in a population of U.S. adults may open new possibilities for treatment," they suggest in JAMA Otolaryngology-Head and Neck Surgery, online December 29.
The team analyzed records for 305,339 patients (43.1% men; mean age 50) from 2011 to 2015. Hearing loss was identified as sensorineural, conductive, or combined on the basis of International Classification of Diseases, Ninth Revision codes. Iron deficiency anemia was determined by low hemoglobin and ferritin levels for age and gender.
Overall, 4,807 (1.6%) individuals had combined hearing loss and 2,274 (0.7%) had IDA. Sensorineural hearing loss was present in 26 individuals with IDA (1.1%; P=0.005), and combined hearing loss was present in 77 (3.4%; P<0.001).
After adjusting for gender, IDA was associated with increased odds of sensorineural hearing loss (adjusted odds ratio, 1.82) and combined hearing loss (aOR, 2.41). No association was found between IDA and conductive hearing loss alone.
Schieffer told Reuters Health that IDA "may play a role in the inner ear physiology or auditory nervous system rather than the mechanical component found with conductive hearing loss."
"However, ours is a retrospective study. At this point in time, there is lack of evidence that iron deficiency anemia causes hearing loss," she said by email. "Research is needed to uncover the mechanistic underpinnings that potentially link (the two conditions)."
"Additionally," she concluded, "studies are required to determine whether prompt diagnosis and treatment of iron deficiency anemia would positively impact both hearing and overall health of adults with hearing loss."
Dr. Adrienne Youdim of the UCLA David Geffen School of Medicine told Reuters Health, "The study has limitations – namely the inability to assess for confounding conditions such as other medical conditions that are truly associated with hearing loss for which iron deficiency anemia is a surrogate."
"Nonetheless," she said by email, "these results do warrant further investigation and the inclusion of screening for iron deficiency anemia is relatively inexpensive and potentially useful in patients suffering from hearing loss."
Dr. Catherine Shanahan, science director of the Los Angeles Lakers basketball team's PRO Nutrition program, told Reuters Health that hearing loss has been linked to deficiencies of vitamins such as A, B and D, as well as minerals such as zinc, and antioxidants such as melatonin. She suggests that hearing loss in these instances "is likely due to inflammation, which is harder to control while a person suffers from any nutritional deficiency."
"Whether supplementation with iron-rich foods or iron would help repair the damage . . . is unknown," she said by email. "In some animal models of iron deficiency, the damage is done in early childhood. On the other hand, human studies in which elderly people with hearing loss who were deficient in D received replacement (showed that replacement) did slow the progression of hearing loss."
She concluded, "It's likely that prevention, by following a good diet, is going to be more effective than treatment."