Total Beauty
/
Dr. Anna Guanche
11 Beauty Products That Are Secretly Aging You
October 12, 2018
"AHPR excels because they really get to know the client and his business. They dig deep to uncover great story ideas that every organization has lying fallow, and just waiting for consumption by the media. Arlene and her team are the consummate PR professionals."

Akikur Mohammad
M.D., CEO, Inspire Malibu
Biodent is thrilled with Arlene Howard PR representation. We made the selection of this firm based on their good work with our colleagues and not more than a few months into our contract she has already delivered beyond any initial expectations. Other PR firms we have used in the past cannot compare with the professionalism, integrity, and creativity of AHPR. We intend on maintaining a long-term relationship with this firm.
Gerard Casale
VP Business and Legal Affairs
In the more than 25 years I have worked with Arlene Howard, she has always been a consummate professional. When you work with Arlene, you know you are getting the best. Her word is your bond, and she has a dedication to her clients that is unparalleled.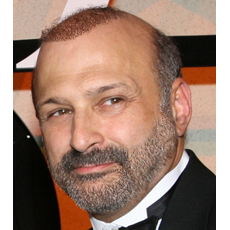 John Salamone