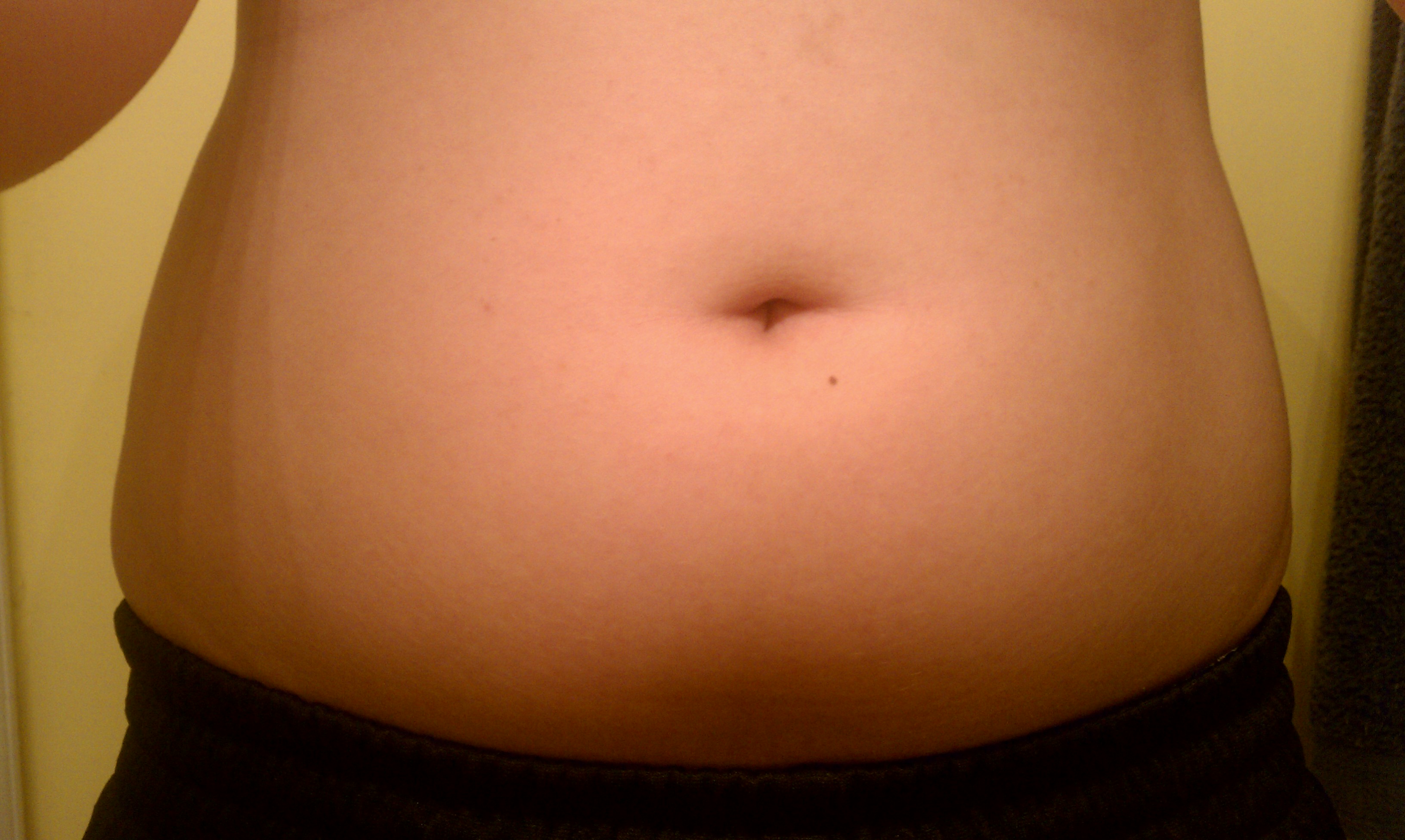 The fight against fat is certainly booming. According to the American Society for Aesthetic Plastic Surgery (surgery.org), from 2010-2011, there was almost a 13% increase in the total number of liposuction procedures with over 300,000 procedures performed. To meet the growing demand for a slimmer physique, an expansive array of non-invasive bulge busting treatments that promise to freeze flabby tummies, laser love handles and melt midriffs are cropping up on the Dr. Oz Show these days. It can be confusing to sort through all the options and separate the hype from hope. 
While surgical procedures like liposuction can whittle you down from a size 10 to a 6 faster than you can say "Jenny Craig," there can be downtime, anesthesia, scars, and some risks. Non-surgical and minimally invasive treatments do offer some benefits. The energies used to fight fat range from heat as in radio frequency, cold, ultrasound, and lasers. The main advantage of these treatments is less or no recovery time compared with traditional surgeries, but actual fat loss in inches varies from person to person. The downside is that results may not be immediate, so you better hurry up if you want to squeeze into skinny jeans.
Ideal candidates are at a good weight with only minor bulges: tummies and a rounder waist on men and women or saddlebags on women. If your skin in on the saggy side, non-invasive systems mostly just reduce fat cells. Unfortunately most of them are not intended for serious skin tightening, so a combination of fat reducers with skin shrinking via radio frequency energy offers an added bonus.
1. VelaShape™ from Syneron Medical uses a patented combination of laser, massage and radiofrequency energy to pulverize fat cells and tighten skin for a smoother appearance. A series of treatments will be needed, usually from four to six. Cost is around $500-600 per session, and signing up for a series will be more economical. If you are open to making a trip up north, Syneron's UltraShape® Contour |V3 system is now cleared and available in Canada, as well as in Europe, Latin America and Asia, and will hopefully hit the US soon. UltraShape's proprietary technology uses a pulsed focused ultrasound energy that instantly destroys fat cells permanently in trouble spots like the abdomen, flanks and thighs. VELASHAPE.COM
2. Liposonix® from Solta Medical uses high intensity ultrasound waves to destroy fat cells beneath the skin, obliterating them permanently around the mid section. The body naturally carries out the liquefied fat over time. The newest faster system has a smaller head, so doctors can seek out and destroy fat deposits in the upper arms, thighs, back, bra line, and hips – almost anywhere but the neck. The treatment is not exactly pain-free, but it's manageable if you are motivated to get svelte. Typically one session is needed, but when it comes to non-surgical fat reduction, more is always more. It is recommended that you wait 12 weeks between fat busting sessions to give your body time to adjust and settle. The cost ranges from $1,500 to $3,000 per treatment. LIPOSONIX.COM
3. Coolsculpting® from Zeltiq goes to the cold. Instead of heating up your fat, CoolSculpting uses a cooling technique called cryolipolysis. Fat cells are chilled to a temperature just above freezing, which triggers a natural metabolic process to eliminate them. Plan to bring your iPad along for the treatment because it can take from one to three hours, depending on how many regions you do. A clamp-like device is placed on the areas to be frozen, such as the love handles and tummy. Discomfort is minimal, but you can expect to have firm areas where the device was placed that sort of resemble sticks of butter in the fridge. You will see your results in about three months, as the body eliminates fat cells that have basically been frozen to death. The cost is about $750-850 per side, so love handles would be double that amount. COOLSCULPTING.COM
4. VASER® Shape is the newest variation on the uber popular VASER® technology, which is short for Vibration Amplification of Sound Energy at Resonance. The treatment takes about 30 to 45 minutes, depending on the size of areas you are having done. By moving the handpiece over your body in a circular fashion, it treats a tissue layer that is 1 to 5 centimeters below the surface of the skin. VASER® Shape targets ultrasonic energy below the surface of your skin so there is no pain – just a warming sensation. After treatment, you may have some minor redness on the skin, but it is easy to tolerate, which is a distinct advantage over some other systems. Cost about $1,500 -$2,500 depending on number of sessions. VASER.COM
5. HydraSolve™ from Andrew Technologies is the newest liposuction system that uses low-energy Tissue Liquefaction Technology™, also called TLT. HydraSolve™ combines natural saline solution with low levels of pressure and temperature, to liquefy only your unwanted fat tissue in a much kinder, gentler way. The stream of salt water inside the cannula liquefies fat deposits without damaging anything else, such as blood vessels, nerves or connective tissue. The results are a faster procedure, smoother contours, less bruising and a quicker recovery. Unlike the other four systems featured, HydraSolve™ requires an incision and is real surgery, but this innovative technology is poised to be the next big thing in liposuction. Costs are equivalent or slightly higher than traditional liposuction procedures – starting at $2,500 for one area and up for multiple body regions in one session and anesthesia is required. HYDRASOLVE.COM
The lure of no stitches, no bruising, no post surgery girdles and prolonged soreness is compelling. Non-invasive energy based body shaping options offers an excellent choice for modest improvements –from one to two inches in waist or thigh circumference –without a surgical procedure. Although these treatments are destroying fat cells, don't expect to drop a dress size overnight. The effects tend to be a lot subtler than what liposuction can do, and may take longer to appear. To maintain any benefits you get, you still need to stay on a healthy diet and exercise plan afterwards. According to New York Plastic Surgeon David Abramson, M.D., F.A.C.S., "There is a place for both invasive and non invasive techniques. Even if the less invasive technologies do not work as well as surgical methods, many people are just not willing to have surgery and don't mind the idea of having multiple treatments."
The bottom line is that if you don't get the body of your dreams with non-invasive methods, the only thing you will have lost is some time and money. You can always check yourself in for a HydraSolve™ body contouring procedure down the road.