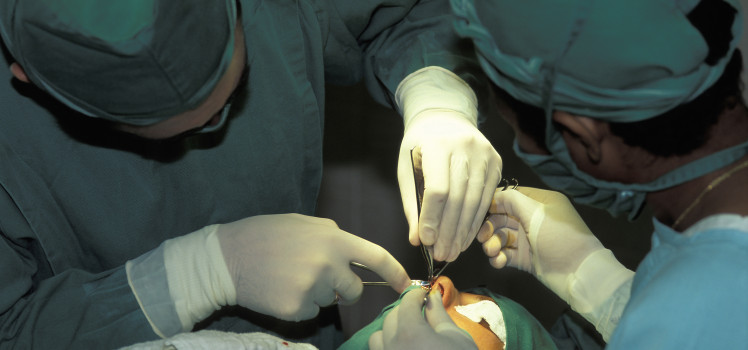 Rhinoplasty is one of the most complex and intricate of plastic surgery procedures, requiring a great deal of finesse on the part of the surgeon. The nose is made up of several bone, cartilage and soft tissue components that need to fit together in a very specific way for it to function properly, and esthetic modifications must take that delicate balance into account.
While in many cases rhinoplasty serves purely cosmetic purposes, the procedure can also be required to correct birth defects or fix injuries. Whatever the reason, following the surgeon's pre-op and post-op recommendations bears significant impact on the procedure's success.
We asked three board-certified surgeons who specialize in facial plastic surgery for their advice on how to prepare for rhinoplasty and facilitate the healing process.
Rhinoplasty: Preparing for the Surgery
Dr. Behrooz A. Torkian is double board certified in Facial Plastic and Reconstructive Surgery, as well as Otolaryngology – head and neck surgery. 
1. Do your homework before your first:
Rhinoplasty is a keystone procedure at his Beverly Hills practice. Here are his tips for prospective patients.
As much as possible, patients should try to be specific with their requests. Before coming in for their first consultation, they should have a pre-determined concept of how they would like to change their nose. This may include pictures of celebs, models or even filtered social media pictures. They should then have an honest discussion with the surgeon about whether he/she can achieve their goals, depending on their preoperative anatomy.
2. Ask your surgeon to take pictures.
To ease the patient's anxiety, the expectations for postoperative experiences should be specifically outlined. There is no better way to do this than with before-and-after pictures. Although many surgeons today use three-dimensional imaging, traditional "photoshopped" pictures are also helpful.
The surgeon should also maintain a list or catalog of pictures that demonstrate the changes his/her patients generally experience within the first year. Early postoperative pictures taken one or two weeks after surgery can be very realistic and the memory of them reassuring to patients as they experience their own postoperative changes.
3. Find an open and honest surgeon.
I firmly believe that people respond better when they are told exactly what events will take place, and in what order. I meet with patients and family/friends right before surgery for 10 minutes to explain what will happen once they are transferred to the operating room. They get a quick run-down of the monitors, compression devices, and other equipment that will be used, and a brief introduction to each of the staff members that will be helping with the procedure. I then run to the changing room and meet the patient in the operating room once I have my scrubs on. At this point, I simply lay a hand on their head, shoulder or arm as they have their intravenous catheter placed. Just the simple element of a reassuring touch can calm the patient's nerves immediately.
4. Set aside time for healing.
Most patients take a week off of work or school to recover. Patients can experience some discomfort for the first few days, but it is usually resolved by the end of the week. I also recommend patients sleep with the head elevated for the first week, to help bring down any swelling. Depending on the complexity of the case and individual patient factors, there may be some bruising around the nose and eyes, but it usually resolves within one or two weeks.
5. Ask your doctor about pain medications.
We usually prescribe pain medications, but many patients transition to Tylenol after the first few days. I recommend patients take Arnica to help with bruising and Bromelain – a protein extract derived from the stems of pineapples – to help with swelling. Keeping the inside of the nose moist and clean with saline spray also helps with the healing process.
Rhinoplasty: Longer-Term Recovery
6. Watch your activity during the first three weeks.
During these first three weeks, I ask my patients to avoid spicy and salty foods, and avoid blowing their nose. Your nose will continue to improve over six months as the inside heals. Patients with previous breathing issues often report better breathing, exercise tolerance, sleep and energy during the day.
7. Be patient.
During your first post-operative visit, all dressings, casts and sutures will be removed. Although your nose will still be swollen, you will immediately recognize the changes made during your rhinoplasty. After the first three weeks, the majority of your swelling will be gone. Swelling will remain in minimal amounts for months after the surgery. Anybody who performs this operation and tells you differently is not being honest. The nose is a very sensitive organ with a thin skin sleeve (notice it gets cold when the rest of your face does not). Healing takes up to a year even though the subtle changes are often only apparent to me after the first three weeks.
Although rhinoplasty may sound intimidating – to say the least – it can leave you feeling more confident in your looks and significantly elevate your quality of life.