Patient satisfaction is much higher in the concierge medicine model.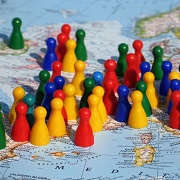 The concierge medicine model is becoming more and more prominent around the nation, as healthcare providers continue to adopt the new payment system. While many hospitals and physicians are finding medical payment reform and the move toward value-based care reimbursement challenging, the concierge medicine model may offer a solution to some of the struggles doctors are facing today.
The concierge medicine model allows physicians to spend more time with their patients while giving patients an annual membership fee instead of out-of-pocket costs associated with health insurance plans.
Physicians like Dr. Jim Williams, a primary care practitioner, find the concierge medicine model a great way to spend more time communicating with their patients and helping resolve problems in a timely manner among families and the sick. Patients can spend anywhere from half an hour to 90 minutes speaking to their primary care doctor in this environment, Williams explained.
The office staff is also able to have more time devoted to helping the patients since the primary care practice handles a much smaller volume of consumers on a day-to-day basis. Additionally, the concierge medicine model may be able to help doctors achieve the Triple Aim of Healthcare due to the fact that more time is devoted to each participant.
Patient satisfaction is much higher in the concierge medicine model, according to a survey released by Concierge Choice Physicians. The majority of those polled – 98 percent – stated that they are satisfied with the amount of patient-doctor communication available through concierge care.
"Patient satisfaction in concierge care is extremely high," Wayne Lipton, Managing Partner at Concierge Choice Physicians, told RevCycleIntelligence.com. "Satisfaction in a program that is consumer-driven is measured in two ways – one, by surveys, two by participation rates.  There are two different kinds of concierge – one is the full model and the other is the hybrid model."
"In a full model program, about two-thirds of the patients who decided to become members joined simply because they don't want to have to change their doctor," Lipton continued. "The motivation is less about wanting the perks of the model and more about their satisfaction with their doctor, and not wanting to lose him."
"In a hybrid approach to concierge, the choice to participate is much more pure, in that patients can elect to continue with their physician in the traditional model if they wanted to.  Patients in a hybrid model join because they believe in the perks of the model.  The percentage of patients who join a hybrid program is less than a full model program simply because the patients are not forced into it."
"Concierge patients enjoy greater connectivity, more time, more convenience, more of a one-to-one mapping, and a bit more of an old-fashioned approach to healthcare in terms of the personal portion of the services," he concluded.
Additionally, it is possible that doctor shortages throughout the country could be reduced if a concierge medicine model is implemented among more medical practices. Matt Jacobson, CEO of concierge practice SignatureMD, explains why.
"Concierge medicine's growth is being fueled by both physicians and patients. Physicians are fed up with assembly line medicine in which they get paid based on the number of patients they see per day," Jacobson told RevCycleIntelligence.com. "Doctors want to practice good medicine instead of fast medicine.  Similarly, patients do not want to feel like a number. They want to lock into a close relationship with a trusted physician who will do what's right for them instead of what's right according to the payer."
Dr. Jim Williams offered more information about the concierge medicine model in an exclusive interview with HealthPayerIntelligence.com.
To see the full article, click here.