Extra
/
Dr. Anna Guanche
Dr. Anna Guanche on Extra – Aquagold Procedure
June 15, 2018
I've worked with Arlene Howard for years. In the fast-paced, cut-throat world of live morning television, Arlene stood out among the hundreds of publicists emailing and calling in pitches to me. Why? Because she does not pitch generically. She knows her client, she knows her media outlet and she sends pitches that are personally crafted. I am in awe of her energy, perseverance, persistence and genuine love of helping clients get the exposure they deserve. She is a creative mind and always brainstorming who and how to put her clients on the map. Any business looking for an A+ publicist would be lucky to get Arlene and her team behind them.

Nicole Prentice Williams
President, Prentice Williams Media
It seems the Arlene Howard team is always searching for that next opportunity that presents in the media. I have been surprised to be contacted by Arlene or her staff on weekends, or later in the evening when something exciting is about to happen. Arlene's personal relationships and attention to detail has provided our practice with opportunities that have added to our cache in the field of plastic surgery throughout the world. Arlene's service has, even in these tough economic times, added to my bottom line. The media hits she's orchestrated have allowed me to enhance my website with videos from a list of television shows that gives my practice a competitive edge, along with prestige and future opportunity.

Dr. Constantino Mendieta
Beauty Aesthetic Institute for Plastic Surgery
In the more than 25 years I have worked with Arlene Howard, she has always been a consummate professional. When you work with Arlene, you know you are getting the best. Her word is your bond, and she has a dedication to her clients that is unparalleled.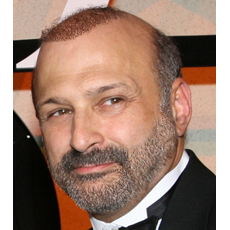 John Salamone