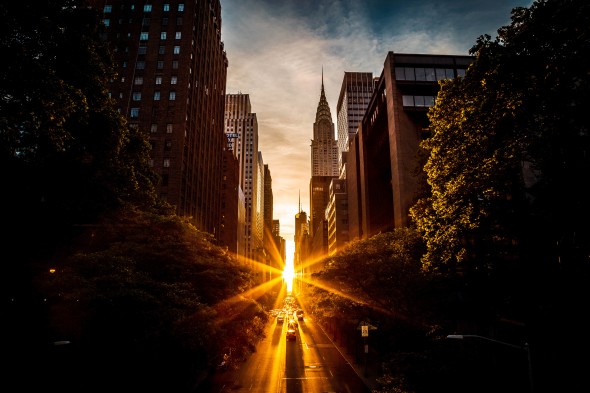 New Yorkers and tourists may be in for a treat as Manhattan's famed sunset prepares to bathe the borough in a dazzling glow for the final time in 2018.
Clouds got in the way of amazing photos for Manhattanhenge's first two occurrences of the year in May. However, AccuWeather anticipates dry, likely cloud-free conditions as the unique phenomenon happens for the fourth time on July 13.
While Friday is expected to be sunny during the day, spectators may have to keep an eye on high clouds that could roll in around sunset, according to AccuWeather Senior Meteorologist Dave Dombek.
Read the full story here: