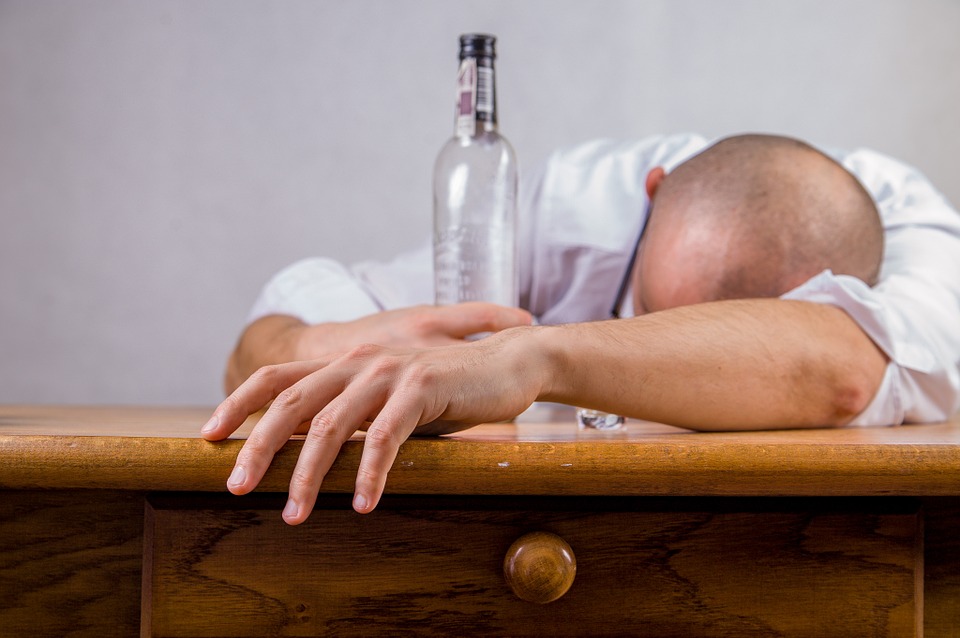 NEW YORK (Reuters Health) – Hispanic men seeking help in unlicensed alcohol rehabilitation facilities may face mistreatment and death, researchers report.
People from different cultures may not seek alcoholism care from established hospitals and clinics because, among other reasons, they lack insurance, aren't familiar with available resources and may face social stigmatization, according to Dr. Christopher Rogers and colleagues in the Los Angeles County Department of the Medical Examiner-Coroner.
"In the case of Spanish-speaking Latinos, an additional barrier to care is the lack of services in Spanish," they write in the Journal of Forensic Sciences, online November 16.
The team reviewed records of deaths in unlicensed alcohol rehabilitation facilities in Los Angeles County between 2003-2014. Only facilities that kept people overnight were included. Although some facilities said they were affiliated with Alcoholics Anonymous (Alcoholicos Anonimos), facilities that implemented the 12-step program were excluded.
There were 42 deaths in 16 facilities, with up to 11 deaths in one. All decedents were male, with an average age of 44; 26 (67%) were born in Mexico, eight (19%) in El Salvador, six (14%) in Guatemala, and two (5%) in unknown locations.
On the first day after admission, about half died of acute alcohol intoxication. After that, decedents expired from a variety of causes, including alcohol withdrawal. Three cases were considered homicides due to restraint asphyxia.
The researchers say they have worked with the police and other Los Angeles County officials to try to prevent additional deaths in these unlicensed facilities, but "prevention has been difficult."
Addiction experts expressed concerns about the findings.
Dr. Paul Rinaldi, director of the Addiction Institute of New York at Mount Sinai Icahn School of Medicine in New York City, told Reuters Health, "The article illustrates a truly horrendous set of circumstances. The authors refer to the centers as 'treatment centers' but there is no treatment happening at these facilities."
"Instead," he said by email, "these men are being mistreated and, in some cases, tortured."
"Unfortunately, while this highlighted the issue in L.A., the same issues exist in N.Y. and likely other large cities that are home to immigrants – particularly those who are undocumented and particularly vulnerable."
Dr. Rinaldi concluded, "In the discussion (section), one recommendation is that the court system should not refer clients to unlicensed facilities. It is stunning to me that anyone would be mandated to such facilities but it speaks to a dearth of treatment options for those who do not have medical insurance or money."
Dr. Howard Samuels, founder of The Hills Treatment Center in Los Angeles, told Reuters Health, "Rarely is a 'buyer beware' situation so clear cut . . . as dealing with unlicensed addiction treatment. I know (from) my life experience as a recovering addict for 32 years and now a licensed addiction therapist – I have lived both sides of the issue."
"I find it reprehensible to prey on people who are in such a vulnerable and risky position . . . There are good sound reasons for regulating treatment procedures and facilities – it's sad, and frankly criminal, to see lives that might have been saved except for the lack of will and resources to support proper treatment for everyone," he concluded.
Dr. Russell Surasky, an addiction specialist in Great Neck, New York, told Reuters Health, "It is not surprising for an ethnic population to seek care for addiction in a culturally compatible setting . . . The study points to the need for a number of protective measures."
"First we must look at the fact that these events are likely under-reported and work to uncover them when and where they occur," he said by email. "We must additionally seek a model that utilizes the evidence and experience of the mainstream addiction community and provides it in a setting (that) attracts and supports ethnic populations. Finally, we must monitor these facilities and be sure that only those licensed are permitted to operate."
Dr. Surasky concluded, "The findings of this study are stunning and raise questions at multiple levels regarding the societal response to alcohol problems. The men in these unlicensed 'pop up' facilities are doubly stigmatized-both by alcoholism and by their immigrant status. We have always known that the fear of stigma is a significant barrier to treatment access. The handling of these men drives home how desperate some are to find care, even if it substandard."
Dr. Laura A. Schmidt of the Clinical and Translational Science Institute at the University of California, San Francisco, told Reuters Health by email, "One implication of this study would be to create and publicize 'safe havens' for individuals with alcohol problems who are undocumented. Our goal should be to avoid driving these unlicensed treatment facilities underground, but rather, to do outreach and engagement that will provide safer environments for these men."
Dr. Rogers did not respond to requests for a comment.