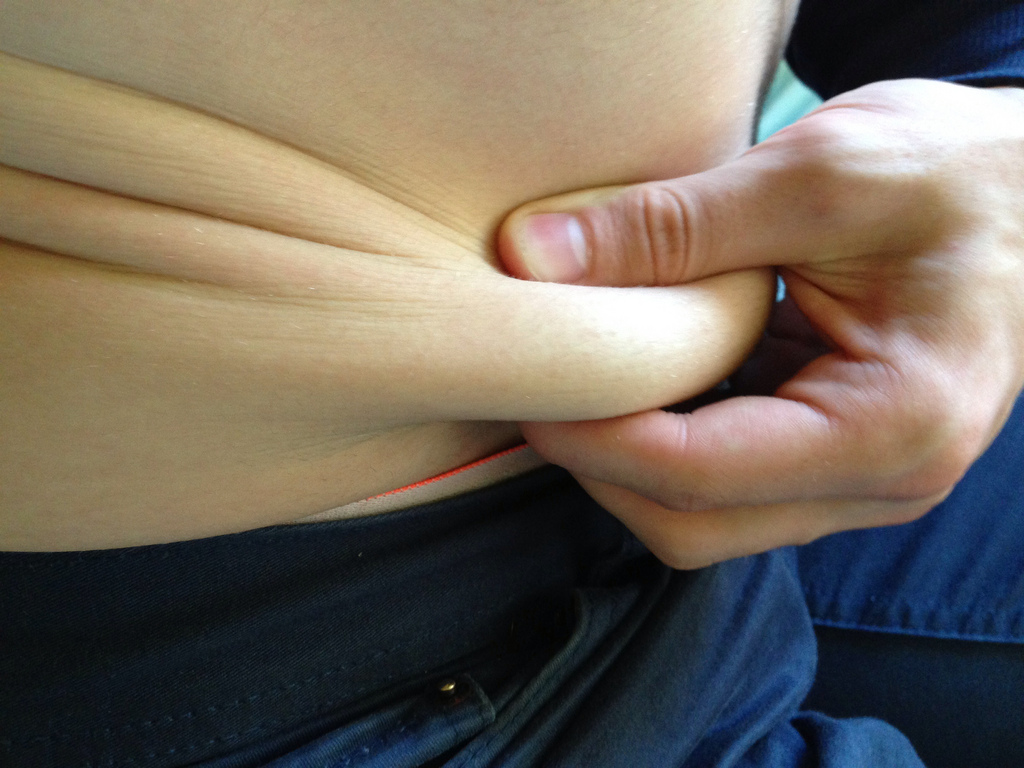 As the number of obese and overweight Americans steadily increases, some medical schools are boosting the number of courses they teach about weight management.
Recently, a handful of medical schools have established obesity research institutes and treatment centers, which allow students to both learn cutting-edge science about obesity and translate that knowledge into practice during clinical rotations.
But experts say many U.S. medical schools provide insufficient obesity training, given the disease's prevalence in the U.S. population. More than one-third of U.S. adults suffer from obesity, according to the Centers for Disease Control and Prevention, and experts say all physicians need to understand its underlying causes.
Dr. Adrienne Youdim, director of the Center for Weight Loss and Nutrition in Beverly Hills, California, says the vast majority of U.S. medical schools have been slow to respond to the epidemic. But, she says, there is growing recognition among medical school professors that required courses need more obesity-related content.
"This is a problem that is important for all physicians to understand, because it is impacting the majority of the patients that we're going to see, and I think historically doctors have been uncomfortable addressing this medical condition," says Youdim, an associate professor of medicine with the David Geffen School of Medicine at University of California–Los Angeles and assistant professor of medicine at Cedars-Sinai Medical Center, a teaching hospital affiliated with the university.
Youdim says regardless of the specialty a prospective medical student plans to pursue, he or she will likely encounter the challenge of obesity. For instance, she says, a future cardiologist needs to understand the way obesity heightens risk for heart disease, and a future orthopedic surgeon must understand the impact of excess weight on a person's knees.
Dr. Bruce Y. Lee, executive director of the Global Obesity Prevention Center and associate professor of international health with the Bloomberg School of Public Health at Johns Hopkins University, says medical students need to learn more about obesity than the minimal amount of knowledge that is tested in the medical licensing exam.
"One of the key things to remember is that obesity is not simply an individual behavior issue or an individual decision-making issue," he says.
Obesity training, Lee says, should include lessons on policy, epidemiology and economics so medical students get a broad perspective on the disease's causes, and how a person's life circumstances might pose a challenge to weight loss. For instance, Lee says, a low-income patient may struggle to afford healthy food or fear exercising outside in a high-crime neighborhood.
Lee recommends prospective medical students target schools that not only offer traditional courses like pharmacology and anatomy, but also nutrition. "If you see a medical school that just teaches the standard disciplines that it's been teaching for years and years and years, then those are medical schools which are not changing with the times," he says.
The scientific understanding of obesity is evolving quickly, with made frequent new insights about the root causes of obesity and the most effective treatment options, so experts say to look for a medical school involved in obesity research.
"This is still an area where there are a lot of unanswered questions, says Dr. Daniel W. Jones, director of clinical and population sciences for the Mississippi Center for Obesity Research at the University of Mississippi Medical Center and a professor of medicine and physiology at the University of Mississippi School of Medicine. Medical schools that do high-level research on obesity are more likely to offer up-to-date lessons on this topic, he says.
"Do they have a research center devoted to obesity or do they have a special clinical program for weight management? Those are clues and, if those things exist, then they can depend on having professors who are going to be focused and interested in teaching them about the topic."
Sophia Gill, a first-year student at Boston University School of Medicine who previously worked for a research institute that focuses on obesity prevention, says she chose her medical school in part because of its explicit focus on preventive medicine.
Gill says she identified medical schools that offered public health courses and were affiliated with public health schools. Her hope, she says, was that medical schools with public health experts on the faculty would put more emphasis on promoting the wellness of patients as opposed to merely reacting to symptoms of disease.
Dr. Sarah Goodpastor, a Colorado-based obesity and internal medicine physician at Mercy Regional Medical Center, says obesity medicine offers future doctors the opportunity to substantially improve patients' quality of life by preventing related problems early.
"In the practice of medicine, we're so often catching disease on the tail end," she says. "It's so rewarding to get out in front of disease and to be able to change people's lives."