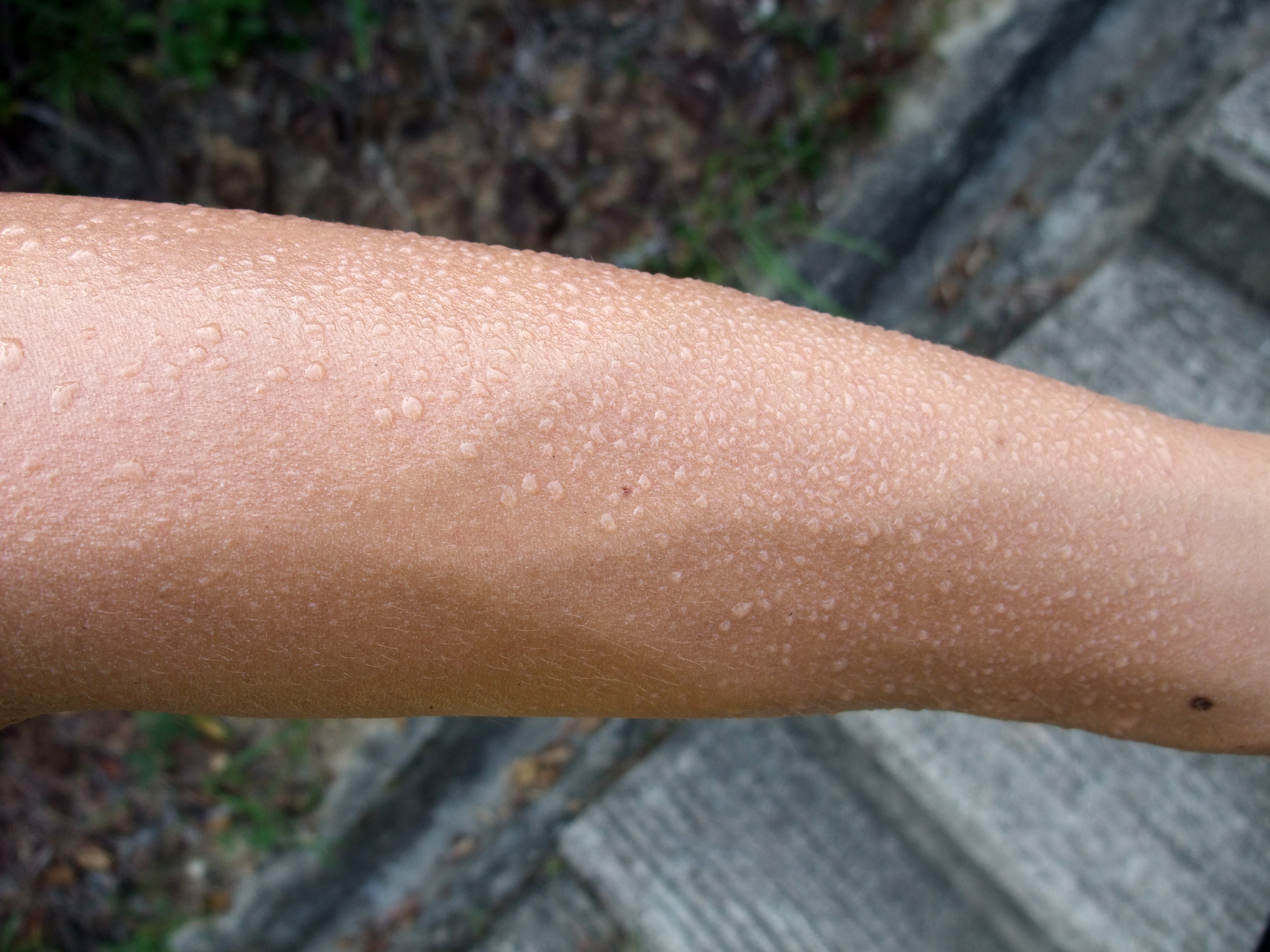 NEW YORK (CBS 2) — This summer's sweltering temperatures have made everyone uncomfortably hot under the collar, but there are some who suffer more than others, no matter what the weather.
Now, there's a new treatment that's helping stop the sweat.
In an air-conditioned hair salon, stylist Miguel Angarita was still sweating profusely.
"I had just changed my shirt, I brought it in especially for today," Angarita said. "I'm stuck to wearing black, dark brown, and basically that's it for work."
For Angarita, underarm rings appeared in less than five minutes. He suffers from a condition called hyperhidrosis.
"Hyperhidrosis is a medical condition that essentially means excessive sweating," Dr. Sharon Giese, a board-certified plastic surgeon, said.
And that's not just sweating from the summer heat or exercise. Hyperhidrosis is a medical condition that causes both physical and emotional discomfort.
"As humans, we need to sweat to control our body temperature," Dr. Giese said. "So the diagnosis or definition of excessive sweating is when you're having more sweat than is needed to control your body temperature."
Angarita's tried various anti-perspirants, including prescriptions, and other home remedies to keep his condition in-check.
"I mean, I have times where I have put napkins under my armpits, and I'm in the middle of a client," Angarita said. "All of a sudden, a napkin comes out of my hand like a hand trick, like a card trick, and I'm like, 'Whoops.' I'm just like, 'Where did that come from?'"
Other treatments, like Botox injections, have been around for a while, but that can mean repeated doctor visits for about 20 injections under each arm.
Angarita opted for a new procedure which uses ultrasound, and a local anesthesia, to permanently destroy the sweat glands under the arms.
"The exciting thing about the procedure is it's effective immediately, and people are bone dry immediately," Dr. Geise said.
For most patients, it's an effective treatment. Some may still have a small amount of sweating for a few weeks after surgery, but they can still count on a significant reduction.
"I feel liberated. I'm going shopping tomorrow, I don't care if I'm sore," Angarita said. "I'm getting pink and yellow and green and everything that looks great with me."
For Angarita, it's a wardrobe investment to celebrate a more comfortable future.
The treatment is only effective for treating underarms. With a doctor's diagnosis, some insurance carriers will cover part of the cost.