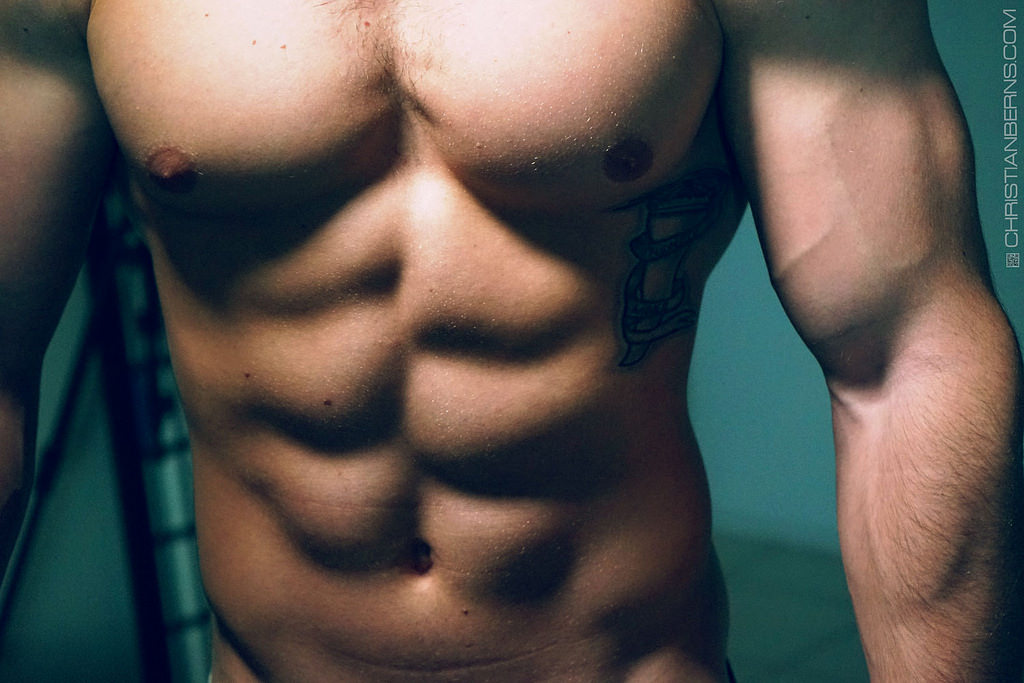 What do you get the man who has everything? How about some six-pack abs and a chiseled chest?
When Dr. John Millard told me business at his plastic-surgery practice in Lone Tree was up 40 percent in the past 12 months, I figured maybe people were going to him to make themselves more attractive to employers amid the recession.
That's not quite the case.
"I see a lot of executives," said Millard, 47, a surgeon who learned a procedure called "high-definition liposculpture from Colombian doctor Alfredo Hoyos in 2006 and brought it to the United States. "I think by nature, these executives tend to be somewhat competitive. I'm not sure they're trying to be more employable as they're trying to maintain their edge, their confidence."
Millard and his partner, Dr. David Broadway, have built what amounts to a 40,000-square-foot anti-aging complex in Lone Tree. Upstairs there's a surgery center, five exam rooms, an area for performing botox, laser treatments and other procedures. Downstairs is a nutrition bar and a workout room with state-of-the-art fitness equipment and personal trainers.
Millard himself works out every day at 5 a.m. with a personal trainer. When I stopped by for a tour, John Elway and his wife were in the workout room doing sit-ups with medicine balls. "John Lynch works out here, too" Millard said of another ex-Bronco. "He's in great shape."
On the wall in Dr. Millard's office were before-and-after photos of a woman and another pair of photos of a man. Both had undergone high-def 
liposculpture surgery.
"How much would that cost?" I asked, pointing to the man whose formless midsection had been transformed into ripped abs.
"That procedure, because he also had pec augmentation – to put fat into his pec muscles – would cost about $20,000," Millard said. "The woman's procedure would cost about $15,000 because she didn't have pec augmentation."
In addition to seeing 20 to 30 patients per month, Millard partners with Hoyos to train other doctors in high-definition liposcupture, charging other doctors $25,000 for the three-day course and $7,000 for two-day basic and intermediate courses. So far they've trained about 75 doctors.
What's interesting about Millard's work at his ABS Institute (an acronym for Advanced Body Sculpting) is that it's not really for fat people.
"A lot of my patients are people who worked hard to get to a certain level; they work out at the gym five to six days a week, and this is an adjunct to that," Millard says. "It's taking them to the next step. Most people want to look like the people on fitness magazines but most can't because they work. They can't spend eight hours at the gym."
While facelifts and breast augmentations for women are the two procedures that come to mind when you think about cosmetic surgery, about 60 percent of Millard's patients are men.
He chose to set up practice in Lone Tree for two reasons: No. 1, Millard is from the area. No. 2, "The year I came back, Douglas County was the top income county in the country," Millard says. "The mean income in 2002 when I returned was like $85,000. So from a business standpoint, it made sense."
The pursuit of a better body through surgery might strike some as vain, but Millard says the stigma of excessive superficiality has largely gone away. He credits reality TV shows for some of that changed mindset.
"The reality shows have made the common man and the common woman know that we all can make ourselves feel better," Millard says. "I think people see it more as kind of a personal improvement, as opposed to something they need to hide. It's the same people who might get Tony Robbins tapes for self-improvement."
Another factor is the "40 is the new 30" concept. "My father is 74, and he climbs 14,000-foot mountains and cross-country skis," Millard says. "Yesterday's 70-year-olds are not today's 70-year olds. And they want to look the way they feel."
So now it's not just a well-endowed woman at the gym who might prompt you to wonder: "Are those real … or just real expensive?"