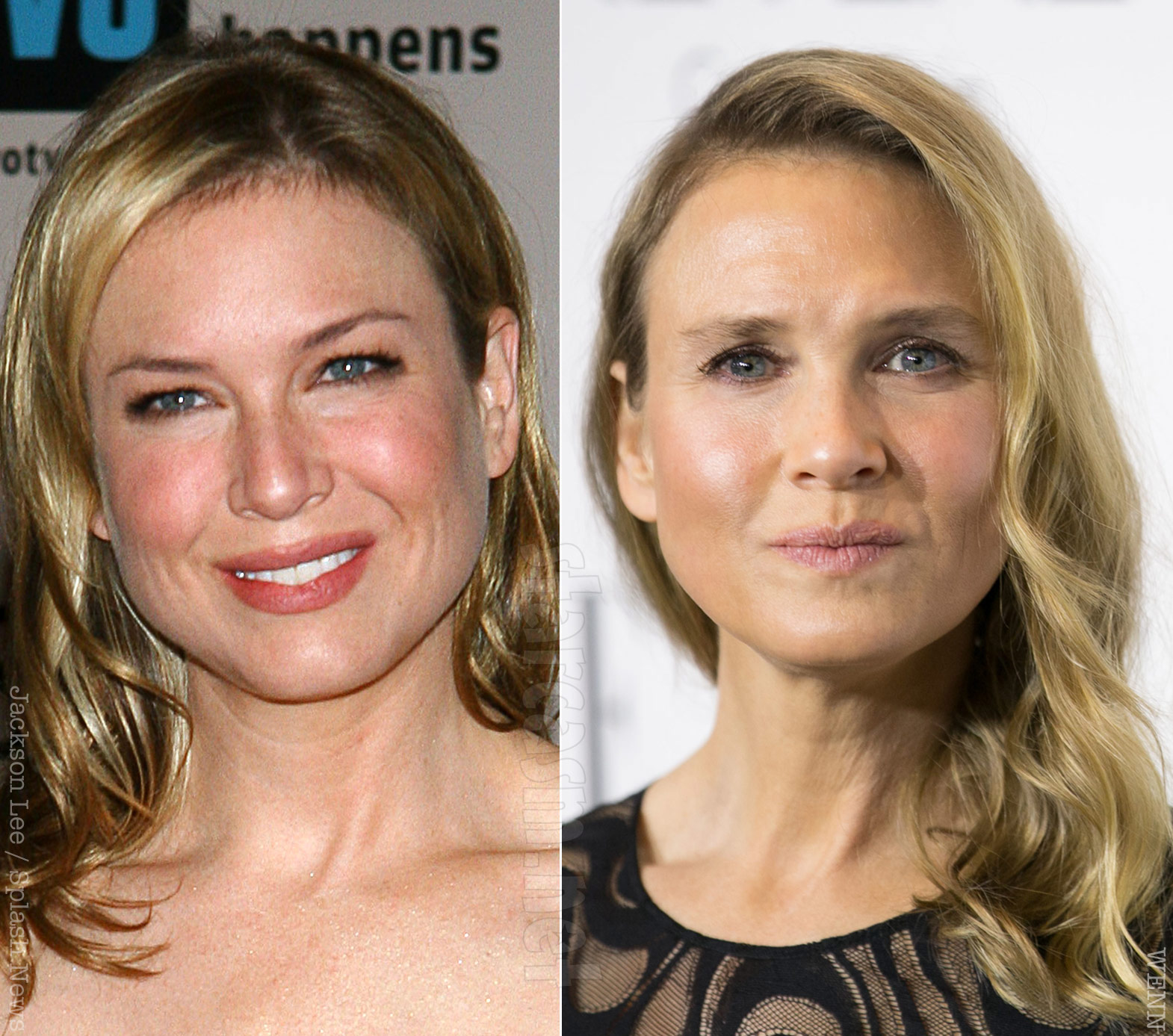 Let's face the only fact we know: Renee Zellweger's appearance Monday night at the Elle magazine's Women in Hollywood sparked an intense international frenzy as to how far is too far to go in the quest for the fountain of youth.
The Oscar-winning actress Wednesday addressed the rampant speculation that she has undergone plastic surgery, calling the conversation about her appearance "silly," she says she is choosing to speak out about it because "it seems the folks who come digging around for some nefarious truth which doesn't exist won't get off my porch until I answer the door."
"I'm glad folks think I look different," Zellweger told People magazine. "I'm living a different, happy, more fulfilling life and I'm thrilled that perhaps it shows." She added: "My friends say I look peaceful. I am healthy."
She also attributed her striking new appearance to "finally growing into" herself.
Others didn't see it that way, with headlines screaming that the "actress is virtually unrecognizable."
"This is not Botox or even surgery," quipped writer Viv Groskop on Twitter. "It's a MISSING PERSON ENQUIRY."
So has she hasn't she had extensive work done?
We posed the question to two experts who do believe the 45-year-old's new look isn't entirely down to nature.
"Renee is the internet's obsession of the day and she is the present conduit of our long-term ambivalence with plastic surgery, " says Dr. Alexander Rivkin, a Yale-trained facial cosmetic surgeon and UCLA member who focuses exclusively on providing his patients with the latest in non-invasive cosmetic treatments. "She is a beautiful woman who, like all of us, gets bothered when she sees signs of aging on her face."
As to what procedures she has done, Dr. Alexander Rivkin tells Celebzter: "I think that she had surgery to reduce the heaviness of her upper eyelids and puffiness of her lower eyelids (blepharoplasty), which has made her eyes look more open and has changed her trademark narrow eyed look. I also think that she may have had botox injections that changed how she looks when she smiles, especially around the chin."
He also thinks the media has been spectacularly unfair.
"She's also changed her hair, so when the before and after pictures are shown she looks radically different and this isn't quite fair, " he says. "I would want to see a before and after of her where the before is a recent shot, not what she looked like 10 years ago.
Rivkin adds: "There's this fantasy we all have that famous people are going to forever look like we remember them from the movies, but time takes its toll on them as well.
And his verdict?
"Yes she looks different, but I wonder how much of that is the natural aging process changing her cherubic trademark looks. I think she looks perfectly natural and nice, not weird or fake like some are screaming."
Dr. Andrew Cohen, Clinical Chief (2010-2013), Division of Plastic Surgery Cedars Sinai Medical Center, also believes Zellweger has had work done to her eyes, adding: "She may have had a facial procedure and or cheek enhancements with fat grafting."
And he has a note of caution for those wanting to alter their appearance.
"Obviously she wanted to change her appearance," he says. "Unfortunately she has a much different appearing face now and has lost that unique look that has made her who she is.
"I don't know why some patients who are celebrities want to change their whole look. Plastic surgery is an art form. Part of that art form is recognizing that the face is not a photograph… It is a dynamic moving structure. The best plastic surgery respects that and turns back the clock a bit while maintaining ones personality of facial expression."