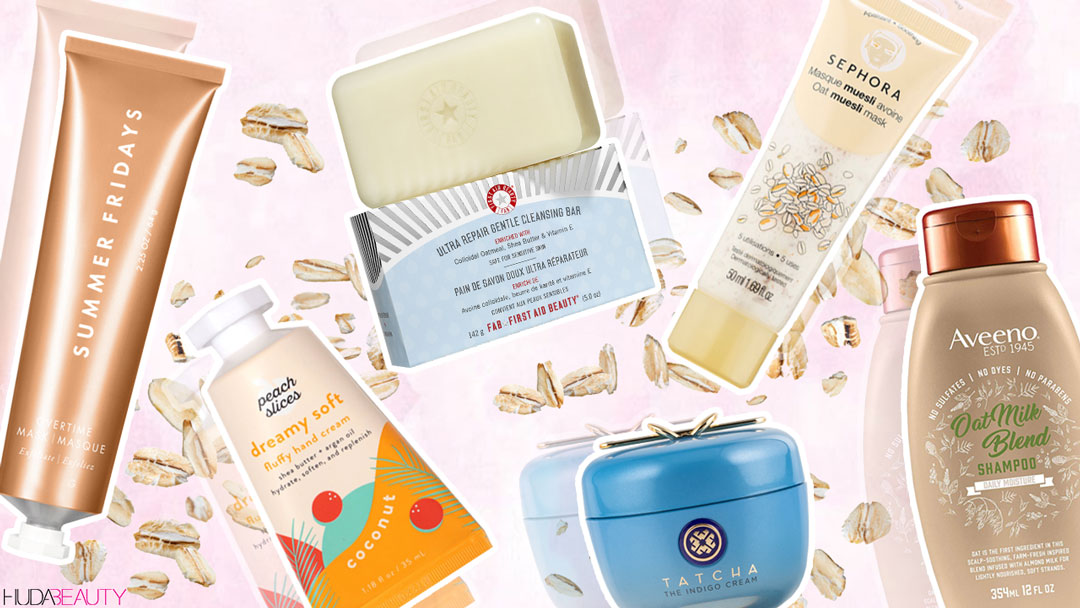 We've proudly sung the praises of oats – yep, as in the breakfast food – once before, but today we're doubling down on the many benefits of this skincare ingredient. Sure, it may not sound quite as sexy as vitamin C or hyaluronic acid, but oats can actually do wonders for your skin. Even Aveeno (the scientific name for the common oat) concocted an entire skincare line based on the stuff, and it's incorporated into some of today's trendiest products.
"The oats found in skincare products are very finely milled to a powder, known as colloidal oatmeal, which is processed with the whole bran and then boiled down to produce an extract," says Dr. Peterson Pierre, a board-certified cosmetic dermatologist. "This extract is full of vitamins, minerals, antioxidants, oil-replenishing lipids, as well as moisturizing beta-glucans that moisturize, soothe, and protect your skin."
This oat extract also acts as a humectant, which means it draws water into your skin, and its lipid content means it also helps create a protective barrier across your skin. Dr. Pierre says it's an especially legit miracle worker for those with sensitive skin – including those with acne, eczema, and psoriasis – and can help soothe itchiness, dryness, and inflammation.
Read the full story here: