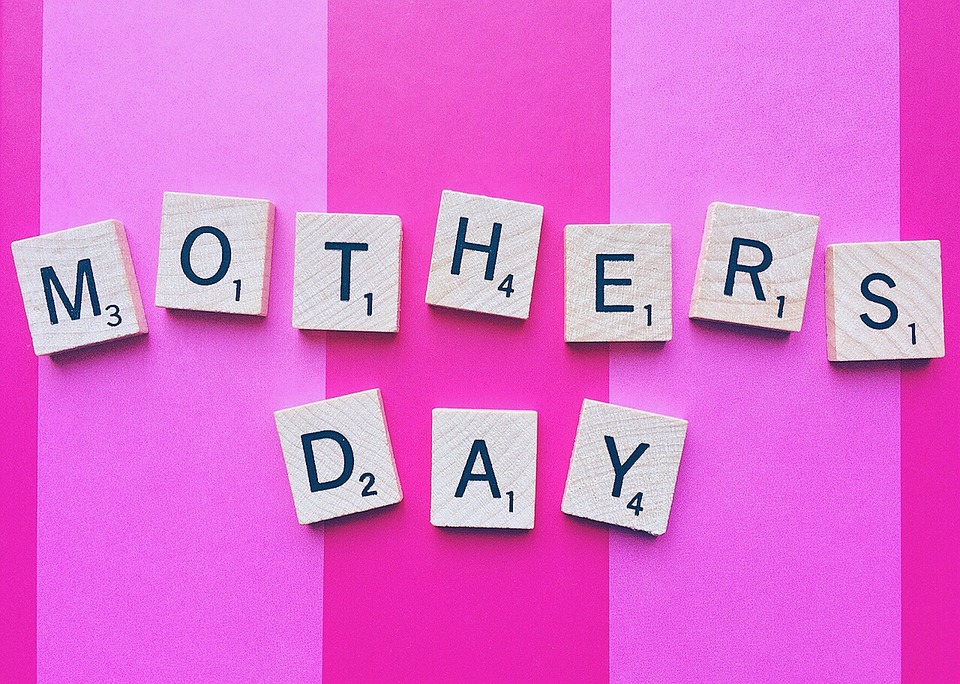 Mother's Day is coming up fast, but we know that some of you have been slacking and haven't gotten a present yet.
Finding something that is just right can take time, so we have done the legwork for you and found a smattering of thoughtful Mother's Day gifts to consider. Best of all, not only will mom appreciate your gift, giving her something new and clever is bound to show your siblings up.
This collection of products fits with today's on-demand, mobile-powered, technology-immersed mom. There's something in here for new moms, jet-setting moms, moms who like sweets or have pets, culinary-adventurous moms, and everything in between.
With price points ranging from $10 to $1,000, there's enough variety for any sort of gift-giving budget. And if you don't get it in time, several of the items are equally fit for both genders.
Petnet
Once in a while you can come across a device that makes you wonder how you every managed life without it. For mothers with pets, the Petnet is one of those devices. No longer does my fat, white cat have free reign with the "all you can eat" feeder I had set up in the corner.
App-manged and Wi-Fi-enabled, this intelli-feeder allows you to set your pet's feed portions, times, and calories. For $149 (Amazon price), it's a bargain.
It's been merely a few weeks and already "Blondie" looks thinner and healthier. And grab your smartphone when you schedule your first feed — your pet's reaction can be priceless…
Sansaire
Does your mom love to cook? Then you may want to consider buying her this Kickstarter-initiated product, which generated a quarter of a million dollars from people eager to get more sophisticated in the kitchen. Sous Vide uses a cooking method that the company says creates precise temperature control to achieve perfect results, every time. The gray bands of overcooked meat in traditional pan frying (right) often happens due to the way heat travels from the skillet through our food. With Sous Vide (left), the company says there's no temperature gradient — just perfect doneness edge-to-edge.
MyQ Universal Smartphone Garage Door Controller
Part of being successful in the world of the internet of things is designing something that doesn't require user relearning. Garage openers are that way. You click the button and it opens, you click it again and it closes. But industry stalwart Chamberlain knew the garage door openers could be smarter, and at $130 (Amazon price), affordable.
The MyQ system combines Chamberlain's reliability and responsiveness with mobile technology giving users palm-held security. The MyQ mobile app lets you open the garage door for deliveries or to let in a family member who has forgotten a key. It will alert you when your garage door opens — so you'll know when the kids are home safely from school — as well as when you forgot to close the door when you left home. It could be the perfect gift for a tech-enthusiast mom.
Aura Picture Frame
When digital picture frames were introduced in the late 2000s, I was first to sweep up a half-dozen at Costco and distribute them as Christmas gifts. The next year, not a single person I'd given it to had set it up or used it. Part of the problem with early digital frames is they were fairly ugly. Secondly, the resolution wasn't all that great at the time. And finally, uploading photos was a tedious process.
My mom hated hers.
Aura has addressed all three friction points and developed a rockin' digital frame that actually matches traditional home decor, delivers a sharp picture, and automatically uploads photos. The frame's Smart Selection capability will update your mom's frame with new photos as she takes them, eliminating the need to select photos via the accompanying app. And users can hand gesture in front of the 10 x 11.75-in. frame to sift through images. A whole lot of elegance and functionality for $399 (Amazon price).
The AirHook
Seeking a conversation piece for those awkward shoulder-to-shoulder airplane flights? The Airhook is it. If your mom is a frequent flyer, for $24.95 (Amazon price) you can buy her a gift that will secure her tablet and drink while optimizing her little plot of cabin space. Mom will use seat-back trays no more. (They were built for children anyway.)
And the company gives back to society, too. Craig Rabin, inventor of The Airhook lost his mother after a 33-month battle with cancer. In light of this personal event, the company donates 1% of its proceeds from every Airhook sale to cancer research.
Ninja Coffee Bar
The next-generation Ninja Coffee Bar is a single serve and glass carafe coffee system complete with a built-in hot and cold frother, and it might just be the perfect gift for your coffee loving mom. With Sophia Vergara as product spokeswoman, the $179.80 (Amazon price) coffee bar looks as elegant as the celebrity. "Goodbye Starbucks High Prices….Hello Specialty Coffee Bar on Steroids!" writes one Amazon reviewer. Here's to giving your mom a good cup of coffee, Ninja!
Ventev Chargestand 3000c
A powerful docking station and charger all-in-one, Ventev Mobile Accessories™ designs and manufactures premium mobile device accessories for the on-the-go mobile professional, and this gadget fits the bill. At $49.99 (Amazon price), this portable, foldable charger and stand is perfect for a busy mom. Ventev makes separate stands for micro USB and lightning chargers (no USB C yet), so make sure you get the right one.
Bluesmart "Black Edition" luggage
If your mom travels a lot, this next product might be worth the investment. Bluesmart can't guarantee your luggage won't get lost, but it can help you find where it's ended up if it does get misplaced. Connect, track, and take off is the theme for the intelligent carry on luggage by Bluesmart.
The company was funded through an IndieGogo campaign that raised more than $2 million to produce a world-class travel device priced at $599 (Amazon price). The carry-on includes a housed charging station, an app-controlled lock so you can secure your cargo from your phone, and a sensor that can help avert overweight luggage fees.
I look forward to a larger version when and if it becomes available.
Click & Carry
Some of the best gadgets solve some of the most common problems. The Click & Carry means fewer trips unloading groceries and an end to practically severing your hand carrying heavy plastic bags. Simple, effective, and affordable at $9.99.
Mom will love it, and dad will try to steal it, so order more than one.
Kuvée wine preserver
Wine meets Wi-Fi will soon be akin to wine and cheese. That is if one-time Indigogo Kuvée continues to delight mothers who are wine connoisseurs. One Twitter user writes, "Dude, it's amazing. Ah. Maz. Ing."
The product theme is simple: pour, learn and seal. There's never been a user problem with the pouring process, it's the preservation that's been a challenge for drinkers. Kuvée FreshPour™ bottles keep oxygen from interacting with the wine so it stays fresh for weeks, and its Wi-Fi enabled intelligence educates drinkers all about the wine they're drinking. The unit is less than $200, with membership plans starting at $99.
Flipy (iPad stand)
Flipy is the ultimate tablet pillow. Designed by an optical engineer, and patented, the $49.98 (Amazon price) Flipy provides three optically superior viewing angles for comfy readers of tablets and pads of all sizes.
One user writes, "This is a gift best suited to a woman, child, or someone who has difficulty with their hands and find holding onto their device tedious. My husband and son laughed quite hard at the concept of this nifty device because they have no idea what it is like to struggle to hold a device and also be comfortable, particularly when lying down."
That reviewers family is likely an anomaly, because not only does my mother loves hers, my father ordered one as well and loves his, so it's entirely unisex.
Lolly Digital 3D Microphone
With Lolly, your mother can easily create and share immersive, high-quality audio experiences. This compact and portable microphone records HD audio to your iPhone using any iOS app and the company says its immersive 3D playback makes listeners feel the sensation of being in the space in which audio was originally recorded. Lolly just closed it's Indiegogo campaign, fully funded, and will cost $99 when it is available. Backers should be getting theirs in June.
Raycop RS2 vacuum
Is your mom a neatnik? Not to get too clichéd, but if she is, this vacuum could be a great gift.
Raycop is a household name in Japan and recently launched stateside with the RS2 allergen vacuum. This high-performance gem isn't your typical handheld vacuum from Home Depot. The RS2 eliminates dangerous allergens and pesky parasites that are hiding in plain sight. The company claims that its dual filtration system will capture 99.9%of common allergens.
In addition, Raycop says that the combination of UV light technology, suction and pulsating pads in RayClean Technology® can extract potentially harmful microorganisms and outdoor pollutants, leaving home fabrics sanitized. It's available for $349.99 (Amazon price).
SoundBub Bluetooth speaker
WavHello™ was started in 2009 by Curtis Williams and Matt von Waaden, when Curtis, during his wife's pregnancy with their first child, wanted to find a unique way to connect with their baby. Together, he and von Waaden developed BellyBuds, a sort of headphones for a pregnant woman to attach to her belly.
The company's come a long way since then, recently having introduced SoundBub™ for new mothers. The $49.99 (Amazon price) animal-shaped device connects directly to the company's VoiceShare® app to play personalized voice content straight from your phone. One Amazon reviewer writes of the SoundBub, "It is very easy to use, simple (not a lot of buttons which is important when you are holding a little terrorist), and build quality is top notch."
Simplehuman Sensor Mirror Pro (wide view)
Simplehuman, makers of innovative home and beauty products, recently added sensor-enabled voice command vanity mirrors to their collection. The company says the sensor in its mirror pros ensure flawless beauty for moms via its tru-lux light system, which has the ability to mimic natural sunlight and offer over 50,000 color variations to give users the most color-correct view possible. Additionally, the $400 (Amazon price) Sensor Mirror Pro is equipped with touchless commands such as "mirror off," "outdoor lighting" or "restaurant lighting." This could be a great gift for a tech-loving makeup-wearing mom.
Sugarwish
Finally, an end to those sticky, hard candies grandma kept in her beloved crystal candy dish. No more Hot Tamales when you hate cinnamon.
To give a gift from Sugarwish, just visit their site, select the amount of candy you want to send, and pick an ecard to send to your mom. Mom will receive the ecard and will be directed to visit Sugarwish to choose which candy she wants. Soon thereafter, the candy is delivered right to her door. Packages range in price from $18.50 to $98.
The best part is that this candy deliver service was launched by two working moms seeking a new way to give a gift that would bring "thoughtfulness" back to giving.
Sweet happiness. Delivered.
FINsix Dart Laptop Charger
Does your mom jet set all over the world, and sometimes find herself with a dead laptop at the most inconvenient times?
DART's 65W laptop + 2.1A USB port will allow your mother to charge her devices from a single outlet. The charger is compatible with most major PC laptops ($79.99 [Amazon price]) and Macs ($99.99), and its 100-240V support means DART can be used anywhere in the world. That's what this team set out to do developing what they say is the world's smallest laptop charger.
The name FINsix®, in fact, represents the company's core capability of using high-frequency circuit architectures to make smaller, more elegant power converters. Where FIN is an acronym for "Frequency Innovation" and six, or VI in Roman numerals, is the electrical formula for Power.
Picture Keeper Connect
Protecting memories shouldn't be difficult for mom. There are myriad reason she may need to save the pictures on her phone, from switching to a new device or just running out of storage. And Picture Keeper Connect makes photo backup easy. Just plug it in, launch the app, and images, videos and contacts will automatically be backed up to the USB stick.
Because files aren't stored online, she'll maintain total control of her photos. Prices range from $119.99 (Amazon price) for 16 GB to $179.99 (Amazon price) for 64 GB.
Zeiss VR One Plus
The Zeiss VR One Plus is the perfect gift for moms that need to relax and unwind (read: ALL moms!). This VR headset device offers hundreds of compatible app options — from videos, news, and gaming to exploring luxurious beaches and exotic locations — all from the comfort of your couch. The VR One Plus is available for $129 (Amazon price).
Meural Connected Digital Canvas
Big, beautiful, and bold, the Meural Digital Canvas is a 27-in., Wi-Fi connected, HD display that renders a well-catalogued collection of classic and contemporary art and photography any mother is sure to enjoy. At the same time, users can upload their own images to the Meural from anywhere there's an internet connection.
Called "elegant, sophisticated, and approachable" by one art expert, the device delivers fine image detail that's not distracted by an ornate casing. My houseguests found it both fun and engaging to hand gesture before the device and sort through its pieces. Unlike digital frames of the past, the Meural looks great on the wall even when it's not displaying art, which the true test of its ability to fit into a modern room motif. The Meural retails for $595 to $695 (Amazon price), depending on frame.
Cintiq Creative Pen Display
A favorite of illustrators and fine artists, Wacom's tablets, smart pads, displays and computers are engineered for saving time during drawing projects without sacrificing precision, control and artistic integrity.
Designed for users to work directly on the screen, the Cintiq 13HD Pen Display is a terrific gift idea for your artist mom, delivering fabulous color and resolution, professional ergonomics, and pressure-sensitive control. That's a whole lot of capability in a $999.95 (Amazon price) device. The compact Pro Pen carrying case includes storage for extra nibs and color rings, which help your mom easily distinguish between multiple pens.
Ringly
Finely crafted Ringly bracelets and rings are activity trackers unlike any other. The wearable boasts support for over 100 of the most common apps — not just fitness apps — including Facebook, text, Instagram, Nest, Snapchat and others. Through the iOS or Android app, Ringly connect with your mom's phone and is customizable with five colored lights and four vibration settings for specific alerts. And of course, it's a fitness and goal tracker.
The elegant Ringly bracelet retails for $165 (Amazon price).
TYLT Flipstick
Flipstick by TYLT lives up to its name. Sleek, compact, and capable of fully recharging your cell phone, the device accommodates every phone with built-in micro USB, Lightning, and Type-C connectors. All that, paired with an integrated "can't lose this" USB cable for recharging, it's a 3,350 mAh battery pack that can fit nicely into your mother's purse. The Flipstick is available in two models, for $29.99 or $39.99.
Logitech ConferenceCam Connect
"Optimized for huddle rooms," Logitech's handheld, baton-like cylinder is packed with features and functionality. Perfect for the on-the-go mom, this portable video conferencing device brings the power of remote collaboration within instant reach.
Logitech set out to build a simplified video conferencing solution so easy anyone could set it up and run a meeting anywhere. At the same time, the company made it affordable at $499.99 (Amazon price) and able to accommodate small groups of up to six people. And the Logitech Connect delivers all of it in a device your mother can carry from room to room.
CozyPhones
CodyPhones are headphones — with a twist. Combine soft fleece with good speakers, give it a purpose and you've got CozyPhones. Designed for use at the gym just as much as an evening eye mask, these headbands provide the right amount of softness for comfort with just enough speaker power for your mother to drown out a bit of background noise.
Lots of users cite nighttime audiobook listening as their primary band use. "I am a natural insomniac and frequently need some assistance falling asleep," writes one Amazon reviewer. "I typically listen to podcasts to help me fall asleep, but earbuds were quite uncomfortable. I received these sleeping headphones as a gift and they have made the process of falling asleep an easier experience."
These clever headbands retail for less than $30 (Amazon price) and come in a variety of styles.