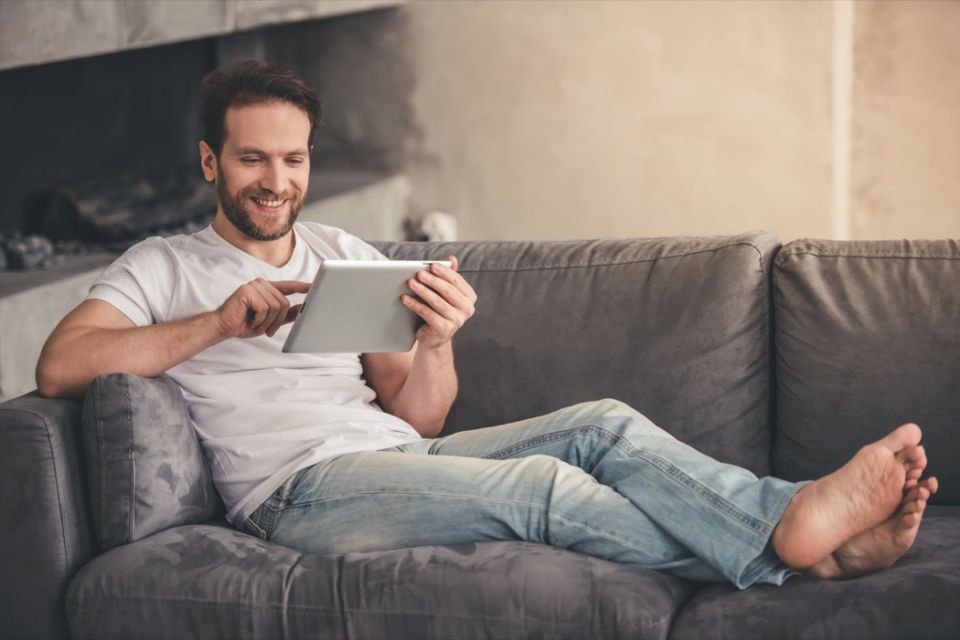 "As we age, our brains shrink in volume, particularly the frontal cortex and hippocampus, areas involved in higher cognitive function and encoding new memories," says Peterson Pierre, MD, a dermatologist in Thousand Oaks, California, and founder of the Pierre Skin Care Institute.
The Rx: "It's important to keep the mind stimulated, and one of the best ways to do that is with the brain training app Lumosity," says Pierre. "This app is personalized and trains key areas of your brain. Just a few minutes a day can help your mind stay sharp and can even help you improve in certain areas."
When you're over 40, you can't ignore any chance to get physical exercise. And what's easier than move your legs rhythmically to the sound of music? "Studies show that regular physical exercise can reverse the signs of aging in the brain with dancing having the most profound effect," says Pierre. Dancing decreases risk of dementia, improves your balance, reduces stress and helps you lose calories–and last, but not least, makes you a socially attractive person.
The Rx: Next time you hear some music, show your moves.
"We all know that cardiovascular training is good for the heart and helps keep weight off, but weight training is just as important, maybe even more so," says Pierre. "Weight training has been shown to have similar cardiovascular benefits and can actually reverse age-related muscle loss. It burns fat, exercises all your muscles, including your heart, lowers blood pressure and improves blood flow to the brain."
The Rx: Aim to get 30 minutes of exercise most days of the week, including two strength-training sessions weekly.
Read the full story here: