Imagine if your art was stolen and used in propaganda ephemera and digital platforms by ISIS?
West Hollywood, California-based artist and toy industry veteran Brian McCarty discovered that the terrorist organization had hijacked his work for their nefarious cause. McCarty is a contemporary artist and photographer known for integrating toy characters into real-life situations in his ongoing project called "War-Toys" which may look very simple at first glance, but the images sink in and are stark, profound and meaningful. McCarty has combined his vocation with his avocation of drawing attention to the plight of young children in war-torn areas, by using the principles of play and art therapy to articulate their stories.
Imagine, then, when he found out that one of his art photographs was appropriated and co-opted by none other than ISIS for a propaganda poster? His story has gone viral.

Beginning in January 2016 and continuing through 2020, the NEA-funded Mid-America Arts Alliance will present a traveling exhibition of War-Toys with photographs, drawings, and artifacts. The exhibition titled "War-Toys: Israel, West Bank, Gaza Strip" will tour various institutions and museums throughout the US.
McCarty's passion for this project began in 2012 while visiting Gaza, he had a young girl at the United Nations School draw a picture of what life was like for her.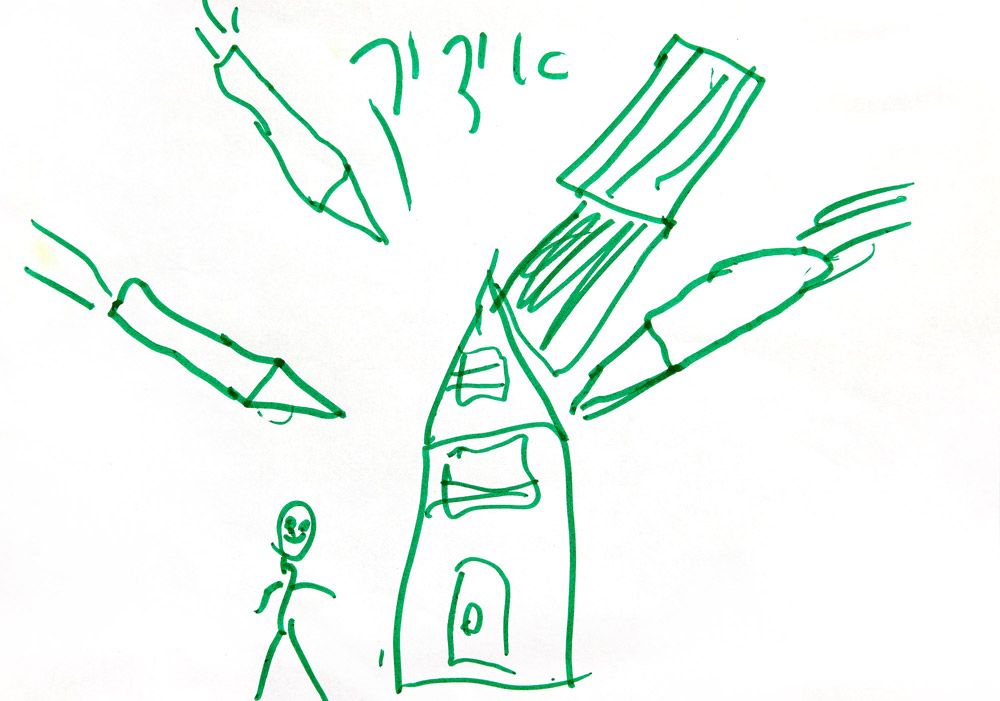 She drew a picture with rockets, and soldiers, and tanks and other elements, but she only spoke about her fear of missiles.
Using locally found toys, including toy missiles and a bootleg Cinderella doll, Brian created a photo in reaction to the girl's drawing and story. The photograph is part of a collection for a book called War Toys.
You can follow McCarty on Twitter – also the War Toys Twitter account.