Dose of Dr. Drew Podcast
/
BioTE Medical
Dr. Gary Donovitz of BioTe talks hormones and HRT
September 1, 2021
It seems the Arlene Howard team is always searching for that next opportunity that presents in the media. I have been surprised to be contacted by Arlene or her staff on weekends, or later in the evening when something exciting is about to happen. Arlene's personal relationships and attention to detail has provided our practice with opportunities that have added to our cache in the field of plastic surgery throughout the world. Arlene's service has, even in these tough economic times, added to my bottom line. The media hits she's orchestrated have allowed me to enhance my website with videos from a list of television shows that gives my practice a competitive edge, along with prestige and future opportunity.

Dr. Constantino Mendieta
Beauty Aesthetic Institute for Plastic Surgery
"AHPR excels because they really get to know the client and his business. They dig deep to uncover great story ideas that every organization has lying fallow, and just waiting for consumption by the media. Arlene and her team are the consummate PR professionals."

Akikur Mohammad
M.D., CEO, Inspire Malibu
As we sought to establish our boutique medical practice in Los Angeles, we needed a crack PR firm to break ranks and to lead the pack. We found Arlene Howard. For designing and executing brand awareness, Arlene and her firm are second to none. Arlene Howard PR is truly the industry prophet. Master of their craft, their industry connections are literally Who's Who in Los Angeles. They also knew our needs and addressed them like we were family. Their pitches were spot on. Arlene Howard herself has twice the energy of those half her age and clearly holds a deep love for what she does. Throw in her creative, out-of-the-box thinking and her razor-sharp wit and watch things fly! For us, AHPR led us to placement in the New York Times, Playboy, US News and World Report and the Atlantic Monthly and a host of others. With this wickedly good skillset, Arlene Howard's firm produced the only thing that matters: Results. Impact. Visibility. Awareness. Reputation. Connection. On a 5-star scale, they score an easy 6.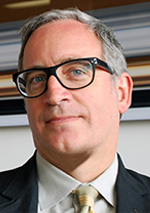 Paul Turek MD, FACS, FRSM
Director, The Turek Clinics