CNN
/
Dr. Howard Samuels
Dr Howard C Samuels and Reef Karim on CNN – Debating the Opioid Epidemic
November 21, 2017
Arlene and her AHPR team are simply the best in the business, the "A Team." Arlene was recommended to me by a physician friend of mine for whom she had coordinated national media spots on top shows like the Today Show and Nightline. Arlene and I have only been working together for a few months, yet she has already arranged appearances for me with Forbes and Wall Street Journal, and I am on track to be on The Doctors as well…such an amazing accomplishment! Arlene and her team are dedicated, hard-working, creative, successful, and to top it off, they are so fun to work with. Arlene truly takes her clients' interests to heart, and she rejoices and takes pride in their ultimate success! I highly recommend Arlene and her "A Team!"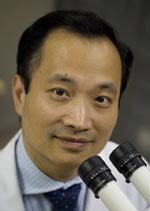 Ming Wang MD; phD
CEO of Aier-USA, director of Wang Vision Institute, Nashville, TN, USA
Dearest Arlene, I have good news to share with you! Our show America Now has been nominated for an Emmy in the Outstanding Lifestyle Program category. I want to thank you for all of the support you gave our show. We considered you one of the team and believe your efforts and the contributions of your very talented clients contributed to our rating success and now our nomination! Please stay in touch!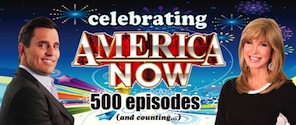 Dana Millikin
Executive Producer of America Now
"I'm impressed with how quickly the AHPR team was able to deliver, and how little time and effort was required of me. The secret to their success is their team approach. Imagine what one seasoned, highly creative publicist with great media contacts can do for your PR campaign. Now multiply that by seven."

Jaime Hernandez, M.D.
Southern California Orthopedic Institute