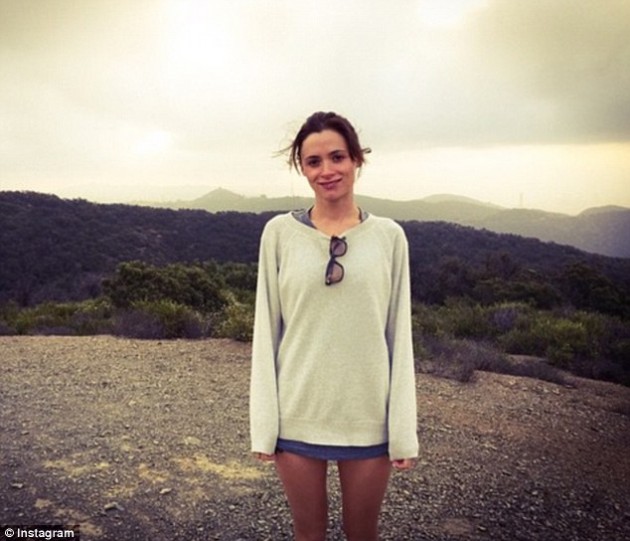 Jim Carrey's ex-girlfriend has been found dead after apparently taking her own life just days after breaking up with the Hollywood star.
Los Angeles police responding to a call Monday night discovered the body of Cathriona White after being called to the scene by friends worried about her.
The 28-year-old Irish makeup artist had been dating Carrey, 53, on and off since 2012. The pair split again last Thursday.
"It was reported as a possible suicide. She was pronounced dead at 8:40 pm at a residence in the 15000 block of Briarwood, Drive," Chief Ed Winter of the Los Angeles County Coroner's office told theDaily News. [TMZ was first to report the news.]
"There was a note found and pills located near her. I don't know what was in the note, but according to (investigators), it was addressed to Mr. Carrey or referred to his name."
In a statement to ET, Carrey said: "She was a truly kind and delicate Irish flower, too sensitive for this soil, to whom loving and being loved was all that sparkled. My heart goes out to her family and friends and to everyone who loved and cared about her.
In her last tweet, White seemed to indicate she was preparing to say goodbye to this world.

Richard Taite, founder and CEO, Cliffside Malibu says it is a senseless tragedy.
"It is a tragedy that Cathriona White has died from an apparent overdose," Taite tells the Daily Candid News. "With a note found at the scene and cryptic messages on social media, signs indicate that hers may not have been an accidental death. Our hearts break for a life snuffed out so early. How many more will have to pass before we put a spotlight on mental illness, depression, substance abuse, and suicidal thought? There is treatment that can help those who are struggling with the urge to end their lives. We have to be bold and brave, as well as compassionate, to reach out and provide support to those in need. If this was indeed a suicide, it was a preventable death. We have to do a better job getting treatment to those who need it."
An autopsy is pending.
Original Post: http://dailycandidnews.com/jim-carreys-ex-girlfriend-cathriona-white-28-found-dead-in-apparent-suicide-days-after-breakup/