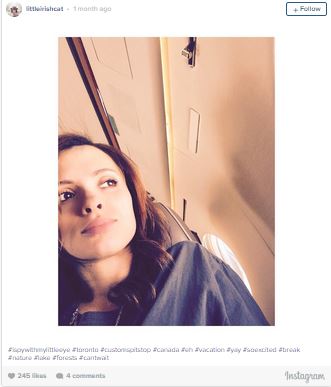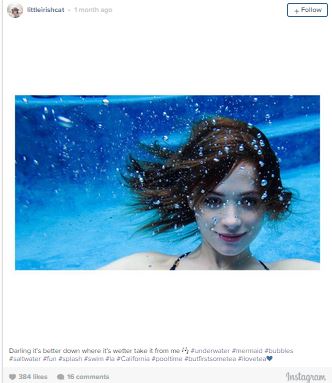 Cathriona White, the stunning Irish born former girlfriend of actor and comedian Jim Carrey, was found dead of an apparent suicide, according to law enforcement sources in Los Angeles.
The 29-year-old makeup artist had been in an on-again, off-again relationship with Carrey, 53, since they first met in 2012, according to reports.
Carrey released a statement Tuesday saying he was shocked and saddened to learn about White's death.
"She was a truly kind and delicate Irish flower, too sensitive for this soil, to whom loving and being loved was all that sparkled," he said. "My heart goes out to her family and friends and to everyone who loved and cared about her. We have all been hit with a lightning bolt."
White's social media accounts like Instagram are filled with arresting compositions showing she had an artist's eye.
The news of her suicide has many medical experts urging anyone who has feelings of hopelessness to seek immediate help.
"Suicide is always a preventable death. That's the tragedy of everyone who dies by their own hand; there's help available if only they'd known about it and believed change was possible. Was substance abuse involved? What was Ms. White running from? Allow this death to shed a spotlight on mental illness, particularly suicidal thoughts. If you have a loved one in need of help, reach out and get it for them. It really may save their life." says Richard Taite, founder and CEO, Cliffside Malibu.
Condolences to all of Ms. White's family and friends.

Original Post: http://www.monstersandcritics.com/cathriona-whites-suicide-poses-many-questions/