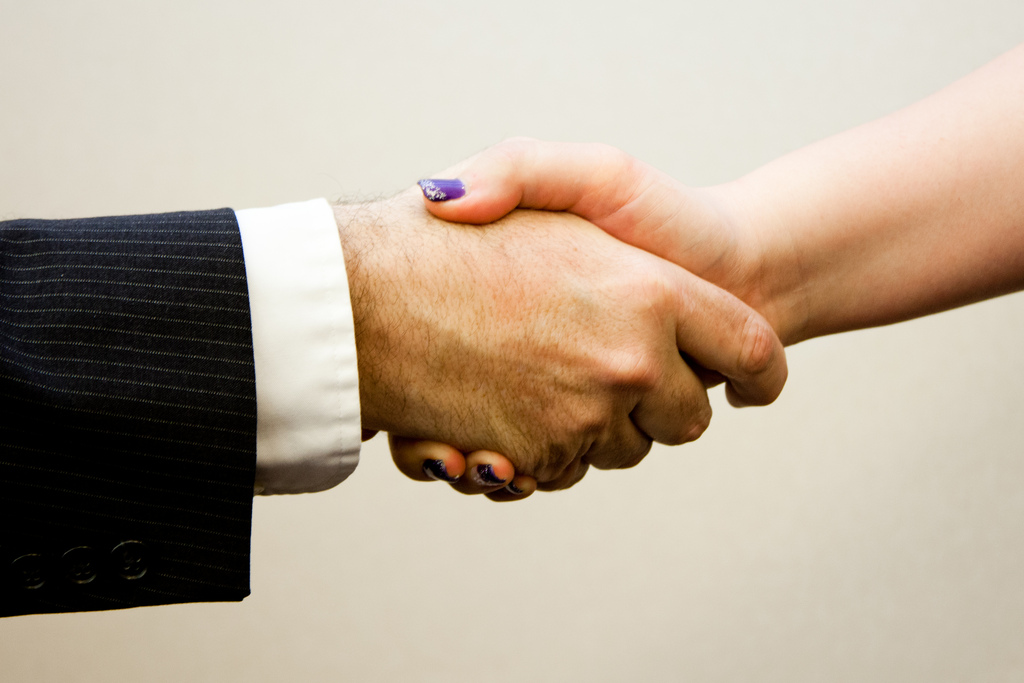 Since Eamonn Coughlan, 57, was laid off from his job managing a Jaguar dealership over two years ago, he has sent out over 2,000 resumés but still hasn't landed a job. He is convinced that his age is to blame for his inability to get back into the workforce.
"I had one head-hunter tell me that I will never again find a full-time job," Coughlan said. "She was very pleasant about it. She said they're looking for someone 30 or 35 that they think will work for another 20 years. They look at you and think you'll work for another 7 or 8 years, and that's it. Depressing is hardly the word."
Coughlan, who has over 25 years of management experience, said he rarely gets called for an interview but when he does, he is immediately written off because of his age.
"One guy that was supposed to interview me saw me in the waiting area through the window of his office. Minutes later, his secretary came out and told me he needed to cancel the interview but didn't specify the reason. He must have been expecting someone a bit younger."
Coughlan is one of 2 million unemployed people in the U.S. who are over the age of 55. Although the unemployment rate for people 55 and older dropped from 7.1 to 6.9 percent in March, the AARP Public Policy Institute reported that the average duration of unemployment for older jobseekers was almost three weeks longer in March than it had been in February, and was substantially higher than the 31.1 weeks for the unemployed under age 55.
Deborah Russell, director of workforce issues for AARP, says older jobseekers are facing a number of challenges that their younger counterparts are not.
"Many older unemployed people we've talked to have found themselves unemployed for the first time in a really long time," Russell said. "The job search process has changed significantly. Jobs are now being posted online instead of in newspapers, so you have to post your resumé online, and that's a challenge for older job seekers. And let's not forget that there continues to be bias out there with respect to the capabilities of older workers."
According to the latest statistics released by the U.S. Equal Employment Opportunity Commission, more than 45,000 charges of age discrimination were filed in 2008 and 2009, up from about 30,000 in 1999 and 2000. And this number doesn't reflect the cases of people like Coughlan and Karen Fink of Dearborn, Michigan, who were disregarded by employers during the interview process because of their age.
"I was 56, and interviewers would walk in a room, look at me, and check their watch to see how fast they could conclude the interview," said Fink, who was unemployed for over a year after being downsized out of her social service organization, where she was the second in command. "I felt like I had stepped across some invisible line and was now in the 'too old for us' line. It's funny, I had never thought of myself as old before that."
Despite the fact that the number of age discrimination cases being filed has dramatically risen over the past couple of years, it's becoming increasingly difficult for workers to prove their claims. A 2009 Supreme Court decision in the case of Jack Gross v. FBL Financial Services, Inc. found that older workers bringing age discrimination claims must meet a higher standard to prove their claims than others who have been subject to unfair discrimination at work.
Congress is currently considering legislation that would overturn that decision, restore the burden of proof to the employer rather than the employee and ensure that age discrimination is treated in the same way as race or sex discrimination. The first hearing for the bill, called the "Protecting Older Workers Against Discrimination Act," is scheduled for next week.
"We're working towards getting this enacted this year," said Cristina Martin-Firvida, AARP's director of government relations for economic security. "All we want is for older workers to be treated no differently than anyone else. Someone who's been the victim of an employment action on the basis of age should have the same rights in court as someone bringing a race or gender claim."
In the meantime, AARP is sponsoring 48 career fairs in 19 states across the country in the coming months to help jobseekers over the age of 50 re-enter the workforce. The "Helping Experience Work@50+" events will offer workshops on promoting yourself over the age of 50 and will emphasize tips and techniques for success in a competitive job market.
Russell says the best thing older workers can do to compete in this fierce economy is to be persistent.
"I'm always amazed by how, oftentimes, one will submit a resume and then just wait to hear back," Russell said. "Finding a job is a job in and of itself. Don't give up. Be persistent and use the resources that are at your disposal."