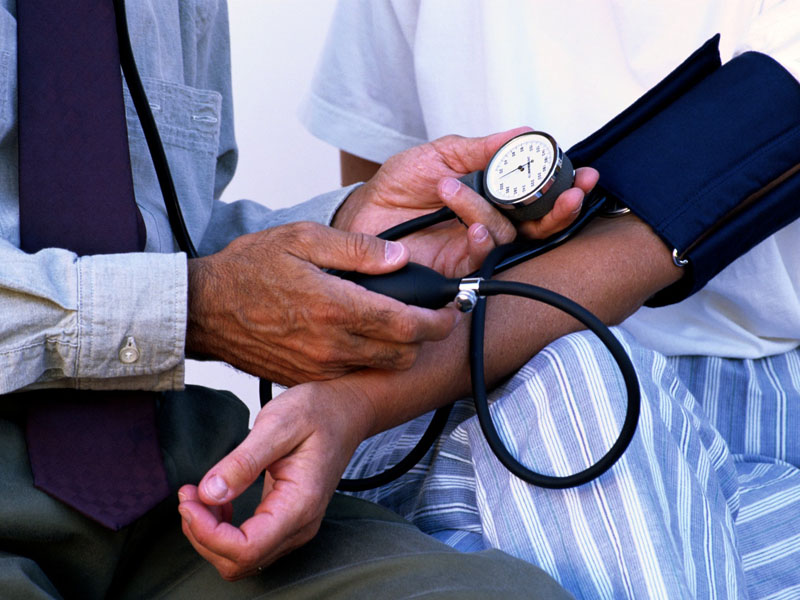 There's surprising new demand for a type of medical specialty that never existed before.
America's obesity epidemic has created a new specialization in medicine — the primary care physician with obesity specialization. But will it deliver on promises to improve health care for the overweight patient?
Research shows that highly restrictive dieting hasn't solved obesity; over 95 percent of dieters regain the lost weight. Long-term weight loss requires a comprehensive lifestyle change that patients may not be willing or able to make, or they might simply need the guidance of a primary care physician who has experience in supporting the overweight patient in every aspect of his health.
The American Medical Association reclassified obesity as a disease in 2013, paving the way for more attention to obesity. The need for a PCP-obesity specialist emerged from the lack of attention general primary care physicians give the condition.
One-third of Americans are obese and 60 percent are overweight. Of the obese population, only one-third are told they are obese by general PCPs, who often spend less than 10 minutes with their patients. Annual health care costs for obese patients is $190 billion.
"Overweight patients have so many complications with multiple health and organ systems," Dr. Dyan Hes, medical director of Gramercy Pediatrics, told LifeZette. "There is no system that obesity does not effect. Obesity doctors are trained to see the nuances or small changes, sometimes before other doctors see it or it becomes a full-blown problem."
Obesity is linked to heart disease, diabetes, high blood pressure, high cholesterol, cancer, stroke, breathing and sleeping issues, skin problems, arthritis, and organ damage to the gallbladder, kidneys, liver and colon.
Proponents argue the emergence of the PCP-obesity specialist will destigmatize obesity and allow doctors to educate patients and intervene earlier, especially with children who are overweight.
Critics who believe obesity is the result of choice and poor lifestyle say the reclassification of obesity as a disease will give patients an excuse and allow them to eschew responsibility for their behavior. They also argue it drives greater health care costs because it promotes expensive surgeries and pharmaceutical drugs aimed at obesity.
Obesity specialist Dr. Adrienne Youdim, an associate clinical professor of medicine at UCLA David Geffen School of Medicine, disagrees.
"Obesity drives up health care costs," she told LifeZette. "Patients have more complications and medication use from their illnesses. Cancer patients who are obese are more likely to die from the cancer. Also hospitalized patients tend to have prolonged hospital stays."
Youdim also notes that when patients do lose weight, their needs change rapidly. Medication dosage, insulin use, and responses to treatments need to be monitored more aggressively than the patient maintaining a steady weight.
Patients have long contended their doctors go to two extremes in working with them, either ignoring their weight completely or blaming every situation on their weight.
Jane Eiden (not her real name), of Iowa City, Iowa, believes the PCP-obesity change is positive. She manages diabetes, high blood pressure and high cholesterol and says she receives highly contradictory information from doctor to doctor. She also spends a great deal of time telling one doctor what another recommended.
"I'm way past worrying about losing weight," she told LifeZette. "At age 65, I've been to nutritionists, counselors, and exercise trainers with no weight loss for more than a few months. Now, I need to focus on keeping these conditions at bay for the best quality of life I can have."
Obesity specialists undergo sensitivity training aimed at helping them establish compassionate relationships with their patients, as well as training in nutrition, exercise science, and behavioral coaching. The American Board of Obesity Medicine certifies physicians as obesity specialists.
"Doctors seem more likely to blame any and all health problems on weight," Cynthia Moeser of Dallas, Texas, told LifeZette. She experienced excruciating neck pain, and a young student doctor suggested it was weight-related. She pointed out her problem wasn't in her knees, which might have been impacted by weight, but he continued to blame her weight.
As to the question of the effectiveness of obesity PCPs, she feels patient choice is a key to acceptance of the new trend. "If I were forced to go to an obesity doctor, it would feel shaming. If it was my choice, it wouldn't be shaming."