Daystar.com
/
Dr. Ming Wang
Daystar TV: From Darkness to Sight – Dr. Ming Wang
January 9, 2018
As founder of the Furry Angel Foundation, I'm extremely grateful to Arlene Howard PR for their help in exposing our angels and charity with KTLA featuring them on Sunday mornings. Our rescued dogs are finding wonderful families and forever homes because of their help.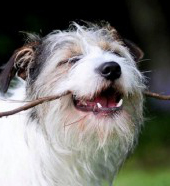 Donna Harrington
Founder/CEO of Furry Angel Foundation
Arlene Howard PR is excellent at what they do. With only a month on board I'm extremely impressed with not only the attention we are given but with how quickly things are progressing. They've taken the time to really understand our business and are by far exceeding expectations.

Dr. Mohammad, M.D.
I've worked with Arlene Howard for years. In the fast-paced, cut-throat world of live morning television, Arlene stood out among the hundreds of publicists emailing and calling in pitches to me. Why? Because she does not pitch generically. She knows her client, she knows her media outlet and she sends pitches that are personally crafted. I am in awe of her energy, perseverance, persistence and genuine love of helping clients get the exposure they deserve. She is a creative mind and always brainstorming who and how to put her clients on the map. Any business looking for an A+ publicist would be lucky to get Arlene and her team behind them.

Nicole Prentice Williams
President, Prentice Williams Media