The Doctors - TV Show
/
Dr. Rady Rahban
Dr. Rady Rahban on The Doctors – TV Show
November 1, 2018
Your work in publicizing our grand opening of Galpin Aston Martin's Club Aston was nothing short of sensational! Who would have dreamed that the event would be televised around the world. The quality of your work and that of your staff, your timeliness and attentiveness, set a standard that others should strive to emulate.

H.F. Boeckmann II
Arlene and her AHPR team are simply the best in the business, the "A Team." Arlene was recommended to me by a physician friend of mine for whom she had coordinated national media spots on top shows like the Today Show and Nightline. Arlene and I have only been working together for a few months, yet she has already arranged appearances for me with Forbes and Wall Street Journal, and I am on track to be on The Doctors as well…such an amazing accomplishment! Arlene and her team are dedicated, hard-working, creative, successful, and to top it off, they are so fun to work with. Arlene truly takes her clients' interests to heart, and she rejoices and takes pride in their ultimate success! I highly recommend Arlene and her "A Team!"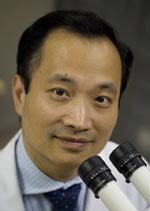 Ming Wang MD; phD
CEO of Aier-USA, director of Wang Vision Institute, Nashville, TN, USA
If you are a medical professional or corporation looking for extraordinary people to relay your good news to the media, look no further. Arlene Howard and her staff give focused and enthusiast PR services that go beyond the industry standard. Her approach to PR is a team effort and you must meet her, there's no one like Arlene to get the message out.
April Neale