The Doctors
/
Dr. Rady Rahban
Dr. Rady Rahban – The Doctors- Twins Receive Facial Rejuvenation
February 20, 2019
As we sought to establish our boutique medical practice in Los Angeles, we needed a crack PR firm to break ranks and to lead the pack. We found Arlene Howard. For designing and executing brand awareness, Arlene and her firm are second to none. Arlene Howard PR is truly the industry prophet. Master of their craft, their industry connections are literally Who's Who in Los Angeles. They also knew our needs and addressed them like we were family. Their pitches were spot on. Arlene Howard herself has twice the energy of those half her age and clearly holds a deep love for what she does. Throw in her creative, out-of-the-box thinking and her razor-sharp wit and watch things fly! For us, AHPR led us to placement in the New York Times, Playboy, US News and World Report and the Atlantic Monthly and a host of others. With this wickedly good skillset, Arlene Howard's firm produced the only thing that matters: Results. Impact. Visibility. Awareness. Reputation. Connection. On a 5-star scale, they score an easy 6.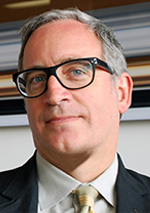 Paul Turek MD, FACS, FRSM
Director, The Turek Clinics
Arlene! Your booking made us the number one best seller in Chinese medicine on Amazon! We are now in the top 3000 books sold! Thank you for everything. You truly delivered.
Genevieve Wong
Co-Author of Healing Herbal Soups
Dearest Arlene, I have good news to share with you! Our show America Now has been nominated for an Emmy in the Outstanding Lifestyle Program category. I want to thank you for all of the support you gave our show. We considered you one of the team and believe your efforts and the contributions of your very talented clients contributed to our rating success and now our nomination! Please stay in touch!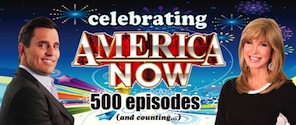 Dana Millikin
Executive Producer of America Now