KTLA-TV Health Watch
/
Dr. Rady Rahban
KTLA Health Watch – Dr. Rady Rahban discusses summer's hottest trend nose jobs
May 21, 2019
I am a board certified plastic surgeon in Beverly Hills and have worked with no less than 4 different PR companies prior to working with Arlene and her team.  I had worked with large as well as small boutique firms.  At the end they were all the same. They promise you the world and then are nowhere to be found.  Arlene and her team not only have done what we intended but so much more.  Arlene is tenacious, persistent and tireless and will do what it takes to get the job done.  I recommend her with confidence and pleasure.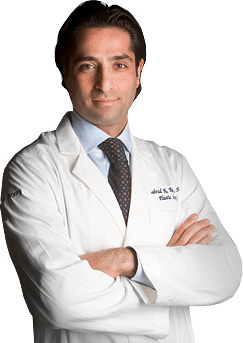 Rady Rahban MD, FACS
Board Certified Plastic and Reconstructive Surgeon
It seems the Arlene Howard team is always searching for that next opportunity that presents in the media. I have been surprised to be contacted by Arlene or her staff on weekends, or later in the evening when something exciting is about to happen. Arlene's personal relationships and attention to detail has provided our practice with opportunities that have added to our cache in the field of plastic surgery throughout the world. Arlene's service has, even in these tough economic times, added to my bottom line. The media hits she's orchestrated have allowed me to enhance my website with videos from a list of television shows that gives my practice a competitive edge, along with prestige and future opportunity.

Dr. Constantino Mendieta
Beauty Aesthetic Institute for Plastic Surgery
As the inventor of ULTRA-TOOTH and partner of Biodent, Inc. I want to categorically state that our experience with AHPR, Inc. -Arlene Howard PR has been beyond expectations. They deliver what they promise in the exact time frame. They have significantly raised our media profile. Their entire team's work ethics are exceptional. I have had prior PR experiences that fell far short of the promises made but not AHPR. In my book they are the best in the business!

Sargon Lazaroff
Biodent, Inc.