The Perfect Peel Skincare Line
I have been dying to try the Perfect Derma Peel™ and trying to find the time in my busy schedule to squeeze one in. In the meantime, I am getting my fill of daily anti-aging punch with their The Perfect Skin Care System product line.
If you have not heard of the Perfect Derma Peel™, it's been ranked as one of the Top 3 New Anti Aging Products by ABC News.  The Perfect Derma™ Peel provides healthy, ageless skin for all skin types and ethnicities.
It's the only medical grade chemical peel that features Glutathione. Glutathione is the ultimate antioxidant with powerful skin lightening and anti-aging benefits. Bella Medical Products advocates the practice of less-invasive cosmetic treatments by providing cutting edge products to Plastic Surgeons, Dermatologists, Cosmetic Physicians and other medical professionals. The Perfect Derma™ Peel and The Perfect Skin Care System product line allow us to offer an exciting new future for skin transformation.
I am loving every single item. Oh, the tiny sting in the Body Lotion and Skin Wash from the 15% Gycolic. I usually mix up my products as I am always testing out several but for the past two weeks I have been sticking with this line.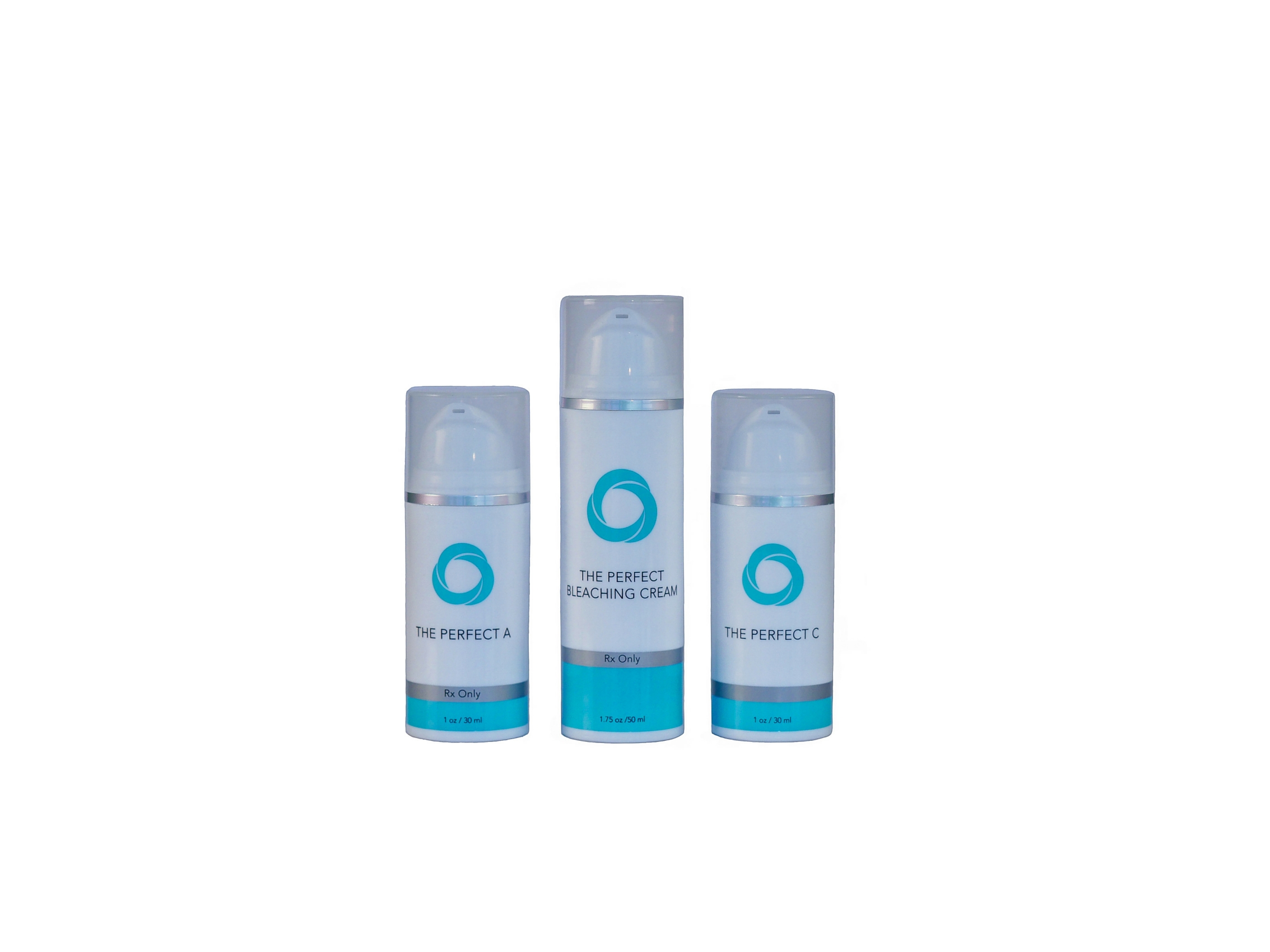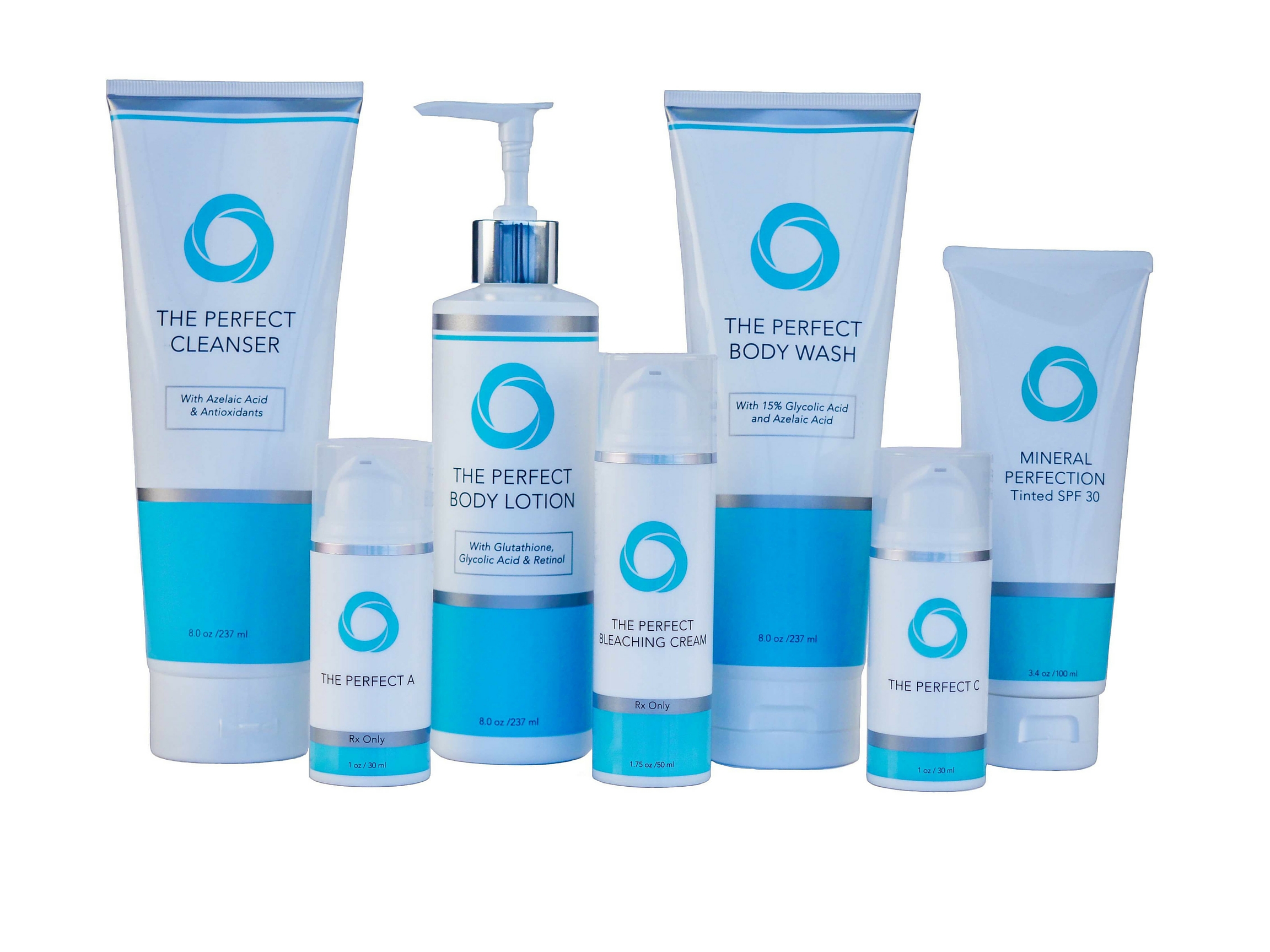 I'm loving…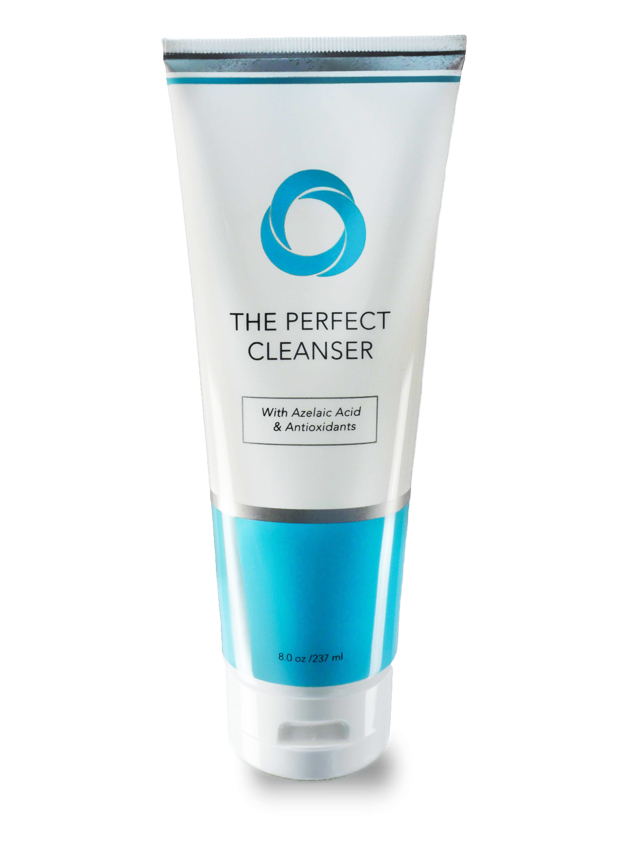 THE PERFECT CLEANSER
Paraben and Sulfate Free, The Perfect Cleanser features Azelaic Acid and a blend of antioxidants. This luxurious aloe based gel provides gentle yet thorough cleansing for All Skin Types.
Key ingredients:
Aloe Vera Leaf – Contains Vitamins A & C which promote healthy skin; anti inflammatory
Azelaic Acid – Reduces skin inflammation, brightens skin
Willow Bark extract, Sugarcane extract & Green Tea extract – This blend of antioxidants enhances skin health by reducing free radical damage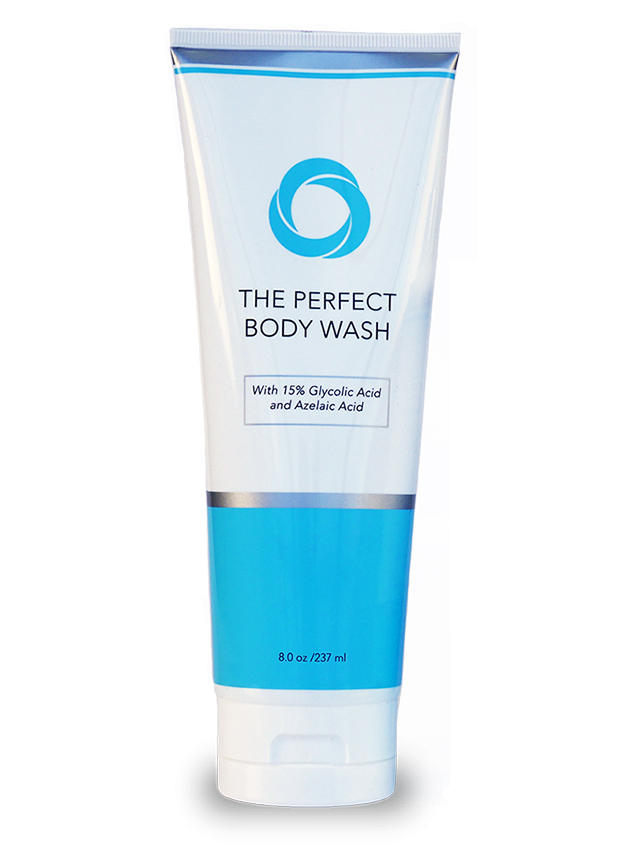 THE PERFECT BODY WASH
The Perfect Body Wash is an exfoliating cleanser that leaves the entire body soft, smooth and refreshed.
Key ingredients:
Glycolic Acid (15%) – Exfoliates and brightens skin
Glutathione – A powerful anti aging antioxidant that lightens skin, and also aids in natural cell detoxification by protecting cells from free radical damage
Azelaic Acid – Reduces skin inflammation, brightens skin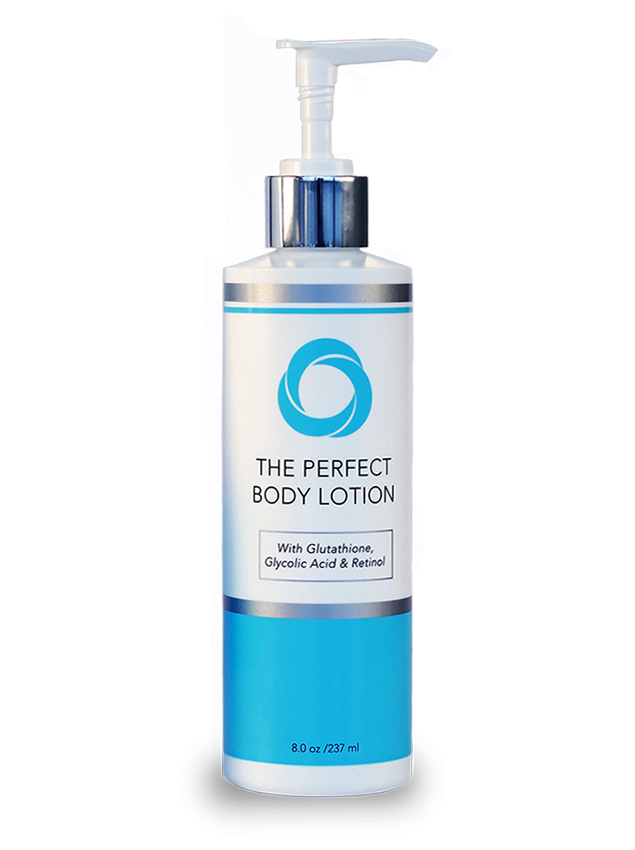 THE PERFECT BODY LOTION
The Perfect Body Lotion contains 15% Glycolic Acid, which exfoliates and brightens skin. Master antioxidant Glutathione lightens pigmentation, and retinol increases cellular turnover for smoother, firmer, youthful skin.
Key ingredients:
Glycolic Acid (15%) – Exfoliates and brightens skin
Glutathione – A powerful anti aging antioxidant that lightens skin; also aids in natural cell detoxification by protecting cells from free radical damage
Retinol – increases cellular turnover
Azelaic Acid – Reduces skin inflammation, brightens skin