We hired Arlene and her team to publicize our Peel and skin care line in 2016 after interviewing several other companies. We found Arlene and her entire team to be hardworking, responsive and genuinely excited about our product. They quickly understood our product, our PR targets and how to get our product out there to TV, print and online media. Arlene got us on several national TV shows within a short time period. I recommend AHPR without hesitation if you want an established, hardworking and well connected team of professional to publicize your product or service.
Nafeh Sebai
CEO: The Perfect Derma
I have known Arlene personally and professionally for over 25 years. In all that time I can say without a doubt she takes better care of her clients than any other public relations person I have known. Her communication skills are only surpassed by her persistence to get the job done – and done right. She's the person you want on your team in a time of crisis as well as the person you want in your corner as a friend.

Lee Iacocca
Author & former President of Ford Motor Company
Arlene and her AHPR team are simply the best in the business, the "A Team." Arlene was recommended to me by a physician friend of mine for whom she had coordinated national media spots on top shows like the Today Show and Nightline. Arlene and I have only been working together for a few months, yet she has already arranged appearances for me with Forbes and Wall Street Journal, and I am on track to be on The Doctors as well…such an amazing accomplishment! Arlene and her team are dedicated, hard-working, creative, successful, and to top it off, they are so fun to work with. Arlene truly takes her clients' interests to heart, and she rejoices and takes pride in their ultimate success! I highly recommend Arlene and her "A Team!"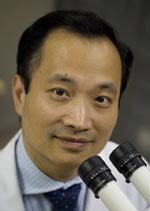 Ming Wang MD; phD
CEO of Aier-USA, director of Wang Vision Institute, Nashville, TN, USA